Video shows police officer hitting 14-year-old girl twice after she's pinned to the ground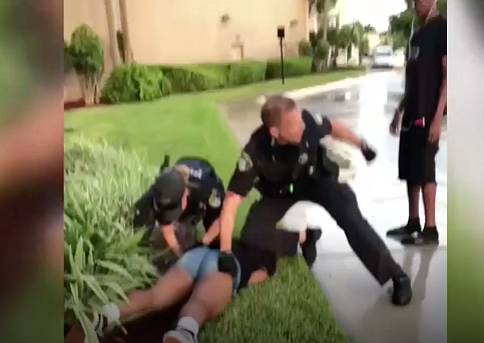 A viral video of a police officer hitting a 14-year-old girl during an arrest has caused outrage in a Florida community.
The video — posted to Instagram on Friday — shows a girl being held down by two officers, one man and one woman. The male officer hits the girl in the side twice as he holds her shorts.