Black women voters seek to shake up midterms
Stacy M. Brown, NNPA Newswire Correspondent @StacyBrownMedia | 10/23/2018, 11:44 a.m.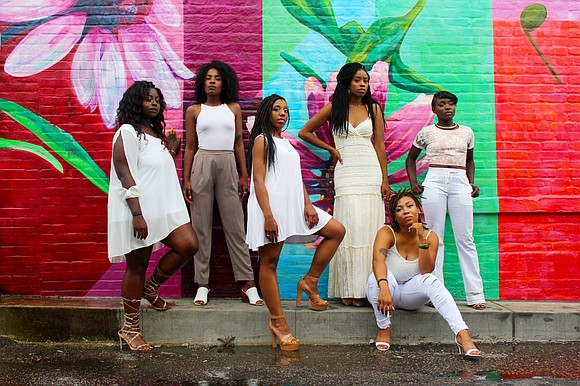 National Newspaper Publishers Association President and CEO Dr. Benjamin F. Chavis, Jr., heralded 2018 as "payback year" for African Americans and other minorities who have suffered on the new presidential administration policies and it that seems Black women are in lock-step with Chavis.
Two years into the presidency of Donald Trump – which has seen an onslaught of attacks on health care, reproductive and other rights – the stakes for Black women could not be higher this midterm cycle, according to many observers.
Statistics reveal that Black women face disproportionate barriers to reproductive health care and are more likely to die after childbirth than their white or Latinx counterparts.
Also, women of color are disproportionately impacted by bans on insurance coverage for abortion and at risk for criminalization should abortion be made illegal once again.
"Black women in America face significant barriers to health care, including abortion. We are also three times more likely to die after childbirth than white women," said La'Tasha D. Mayes, founder and executive director of New Voices for Reproductive Justice, a nonprofit that promotes the complete health and well-being of Black women and girls.
"The Trump presidency has repeatedly undermined the Affordable Care Act and other health programs that benefit the health of Black women. Black women will step up and vote for those who will work together with us to create health equity so that our families and communities can thrive," Mayes said.
The pain of Black women and their rising up as one has also been heard in the LGBTQ community, said Candace Bond-Theriault, a reproductive health, rights and justice policy counsel and democracy project director at the National LGBTQ Task Force.
"We too are a part of the American body politic and though the system is broken, we demand a seat at the table so we can center our own experiences and stories and vote for candidates who are dedicated to our collective liberation," Bond-Theriault said.
"All of the issues that we care about – living in neighborhoods with safe drinking water, nondiscrimination protections for LGBTQIA folks, and access to safe, legal abortion – are always on the ballot because the legislators we elect will make decisions that affect our everyday lives."
In a series examining the role of women in the 2018 midterm elections, NPR noted that more than a year and a half ago, the day after Trump was inaugurated, millions of women worldwide took to the streets in fury over his election.
It was a massive show of resistance.
One of the biggest questions that loomed over the demonstrations that day: Could the energy last?
Amy Chomsky, an ophthalmologist from Nashville, attended the demonstration in Washington, D.C., and she wanted to make it clear that she and her fellow marchers were serious in their anger.
"We're not just crazy protesters," she said the day of the march. "It's a shame that we have to still be fighting for women's rights or saying that we have a right to decide on our own reproductive health. We have a right to equal pay. It's a shame that we're still doing this."