Bar 314 opens!
Kysha Harris | 10/25/2018, 4:13 p.m. | Updated on 10/25/2018, 4:13 p.m.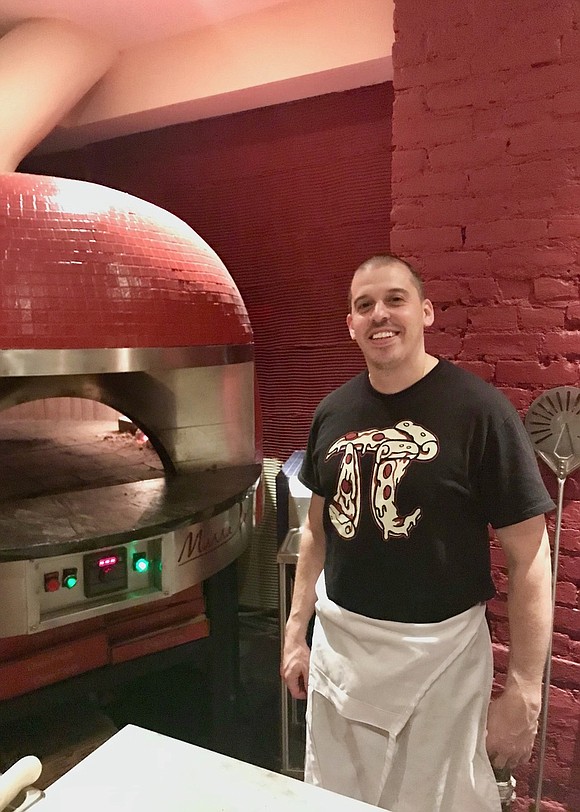 We stopped at the soft opening of babbalucci chef owner Andrew LoPresto's latest eatery Sunday, Bar 314 (@bar314_nyc, 1260 Amsterdam Ave., 646-682-7646, www.bar314nyc.com). Friends and family gathered to taste and offer constructive feedback.
I fell in love with babbalucci when it first opened based purely on the fried pizza. I had to see what LoPresto did with the former Serafina space and their wood burning pizza oven.
The bar and tables were packed with guests eating and discussing their thoughts with chef LoPresto and his team. This effort is the needed work any restaurant owner should be putting in to have the best chance at success. I applaud them!
I tried the salt cod fritters ($6) with housemade tartar sauce and the bresola salad ($12) with baby arugula, shaved mushrooms, grana padano cheese, truffle oil and lemon dressing. Loved the fritters and the salad—executed just right.
Of course, the pizza was on point! My favorite of the lot is the signature 314 ($15) of ezzo pepperoni, gorgonzola, mozzarella and hot honey! Gluten-free? They have you covered for $3 more.
Full liquor license soon to come. In the interim, step in, get a bite and offer your thoughts. I am looking forward to getting an Arturo pucce (sandwich bread made with pizza dough) for lunch!
Congratulazioni!