Pack the courtroom for Mumia Monday
autodidact17 | 10/25/2018, 11:38 a.m.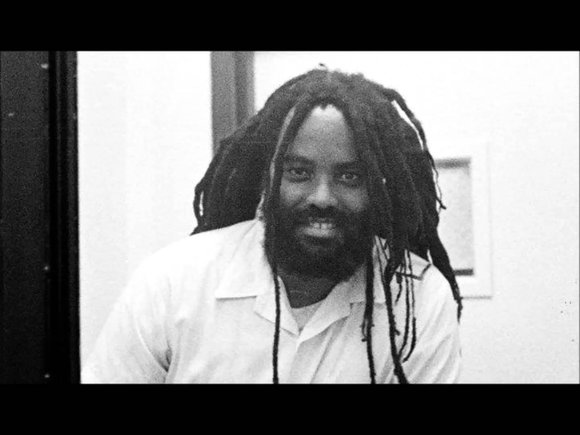 Comrades of Mumia Abu-Jamal are calling for his supporters to come out in full force Monday, Oct. 29, for his latest court hearing in the campaign to earn his physical freedom. Beginning at 8 a.m., at Philadelphia's Criminal Justice Building, (13th and Filbert streets), Mumia's attorneys will lay out arguments on how former District Attorney Ron Castille violated Mumia's right to appeal his 1982 murder conviction while later overseeing his appeals as a judge.
"You [DA Larry Krasner] have to date shown yourself to be in tandem with the Fraternal Order of Police," reads a statement from Mobilization4Mumia. "This is despite the history of the evidence of Mumia's innocence and the police, prosecution and judicial misconduct that permeates his case."
They argue that because Judge Castille never recused himself from Abu-Jamal's appeals, their client deserves a new appeal opportunity. This hearing will be the fifth appeal hearing since Krasner became DA, and seventh since April 2017.
Documents reveal that a letter sent by DA Castille to former Governor Casey "urged him to sign execution warrants" to "send a message" to all "police killers."
"So far, your handling of Mumia's case has been very much in line with the wishes of the Fraternal Order of Police, and you seem to show no interest in opening up a case," reads the statement from Mobilization4Mumia.
Mumia's backers are demanding the release of all DA and police files pertinent to his case, and that he be permitted to re-appeal and introduce the evidence of his innocence.
His attorneys refer to 2016's U.S. Supreme Court ruling in Williams v. Pennsylvania to make their challenge. The ruling noted that it "violated his due process rights to a fair and impartial appeal for a judge to participate in an appeal if he was previously personally involved in that same case as a prosecutor."
They cite judicial bias and conflict of interest relating to Castille, who denied Mumia's appeals from 1998 to 2012, adding that it was well-documented in Philadelphia that "he was an extreme supporter of the death-penalty, and a strong ally of the Fraternal Order of Police."
They also claimed, "Castille bragged that he was responsible for 45 people being placed on death row, and that he was a recipient of awards given by the FOP."
Of importance is the June 15, 1990, letter from DA Castille to Pennsylvania Governor Casey in which he "urged the governor to issue death warrants in Philadelphia capital cases where the appeals process was completed."
"I urge you to send a clear and dramatic message to all police killers that the death penalty actually means something," Castille wrote.
After languishing on death row for 29 years, Mumia was resentenced to life in prison without parole in December 2011.
The Mobilization4Mumia statement concluded, "October 29 may be the last court date to impact DA Krasner's position on Mumia's pending legal case. International awareness and pressure is urgently needed to move DA Krasner to end his opposition to Mumia's pending legal action. Regardless, our fight for Mumia's freedom will continue until he is free."