Pilotworks shuts down, leaves vendors in disarray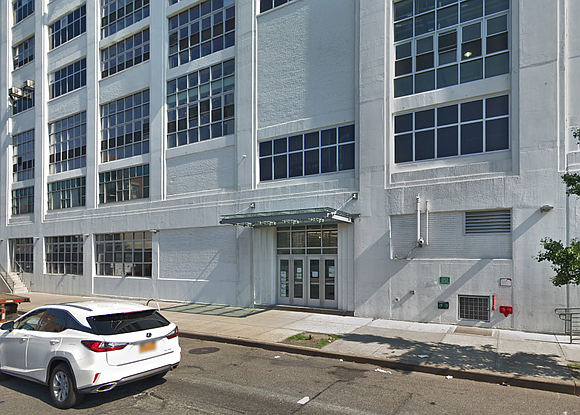 "I'm not one of those businesses that can bounce back easily," said Donna "Cheff Roostie" Davis, the owner of Veggie Grub. "Right now, I'm just going back to the old ways of hustling."
Davis feels she has to go back to the "old ways" because Pilotworks, a commercial kitchen, suddenly shut down last week, forcing her to temporarily shut down her business. Pilotworks' shutdown left 175 vendors scrambling for a new space.
In a statement on their website, Pilotworks expressed sorrow for having to close-up shop.
"It is with a heavy heart that after failing to raise the necessary capital to continue operations, Pilotworks will cease operations on October 13th, 2018," read Pilotworks' statement. "We realize the shock of this news and the disruption it causes for the independent food community we were so honored to serve."
Davis initially rose to prominence through the NYCHA Food Business Pathways Program, a free business training program that helps NYCHA and NYCHA Section 8 residents start and grow food businesses in the city.
"So I basically joined the program and really excelled at it," said Davis. "I graduated in the top five. The top five were bestowed with fringe benefits of getting into a commercial kitchen of their choice, six months, for free. That's how I ended up at Pilotworks. I went from making a couple of hundred dollars a week to a couple of thousand."
Pilotworks, a multimillion dollar startup based in Brooklyn, was a restaurant/food product incubator that gave space to small businesses such as Davis'. The company has several high-profile investors and less than a year ago announced a new $13 million investment in the company. Davis said that she had just paid her monthly rent to Pilotworks the week before the shutdown.
"I don't know if there was any indication, but there was definitely signs that things weren't going right," said Davis. "I've been here since last January and the people in charge of the daily order of operations kept leaving and moving on. People got fired. There was talk of corruption. There was a lot of change of hands of leadership."
This summer, Pilotworks co-founder and CEP Nick Devane stepped down from the CEO position and was replaced by COO Zach Ware. Shortly after this announcement, the company started closing locations in Portland, Maine, and Providence, R.I. According to the website Tech Crunch, Pilotworks wasn't able to reach the scale its investors hoped for because they focused on new food entrepreneurs instead of established, well-known chains.
"This is a sad outcome for Pilotworks, the makers in our kitchens, and independent food in general," Pilotworks' statement continued. "We wish there was another option to continue operating. Sadly, there was not. The work the independent food community is doing is amazing and inspiring. We know it will live on and we are deeply sorry it will not be with Pilotworks."
Stephanie Baez, of the New York City Economic Development Corporation, said they were just as shocked by the shutdown as the vendors were.