USA on Alert: Pipe bombs sent to prominent Trump opponents
HERB BOYD Special to the AmNews, NAYABA ARINDE Amsterdam News Editor and STEPHON JOHNSON AND JOSH BARKER Amsterdam News Staff | 10/25/2018, midnight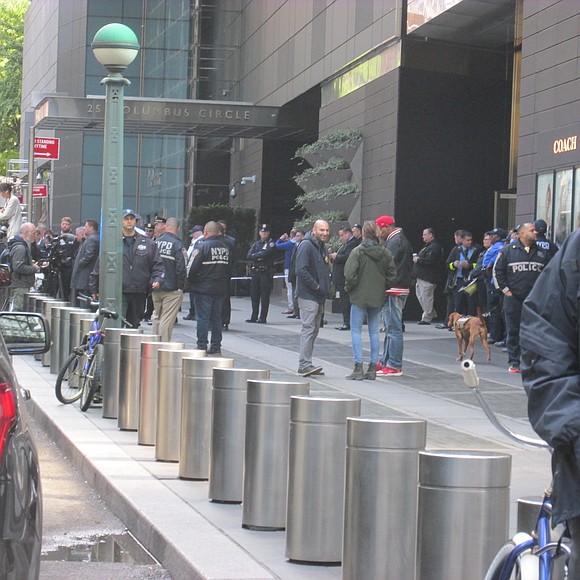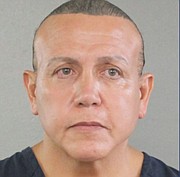 The FBI arrested 56-year-old Cesar Sayoc Jr. of Aventura, Florida in connection with the numerous pipe bombs sent this week to Democrats and critics of President Donald Trump.
Sayoc was arrested after his fingerprint was found on a device sent through the mail meant for Congresswoman Maxine Waters.
Speaking at the Department of Justice in Washington, D.C. on Friday, FBI Director Christopher Wray said that 13 IEDs were sent to various individuals across the country. Each device consisted of roughly six inches of PVC pipe, a small clock, a battery, some wiring, and what is known as "energetic material," which is essentially potential explosives and material that gives off heat and energy through a reaction to heat, shock, or friction.
"What I can say is that this was a nationwide investigation of enormous scope and of the greatest importance," Wary said. "Our investigation ranged from New York to Delaware to Maryland to the District of Columbia to Florida to California. As it always does, the FBI responded to this threat with every resource we've got, including our Joint Terrorism Task Forces, our Counterterrorism Division, and our world-renowned experts at the FBI Lab in Quantico."
Federal law enforcement officials said that since Wednesday, other devices were set through the mail to New York meant for U.S. Sen. Cory Booker, former U.S Director of National Intelligence James Clapper and actor Robert De Nero.
Reports indicate that Sayoc has a criminal record and once lived in New Jersey. He was critical of opponents of President Trump expressing his views on Twitter. Election records indicate that Sayoc is a registered Republican.
Timeline of where and when bombs were found
Monday: Suspicious package targeting billionaire investor and philanthropist George Soros was rendered safe in Bedford, NY.
Tuesday: Package with explosives sent to the home of Hillary Clinton and former President Bill Clinton in Chappaqua, NY
Wednesday: Bombs sent to Rep. Debbie Wasserman in Florida intended for former US Attorney General Eric Holder, CNN's New York bureau in the Time Warner Center meant for former CIA Director John Brennan, Rep. Maxine Waters in Capitol Heights, MD, former President Barack Obama and Michelle Obama in Washington, D.C. and former Vice President Joe Biden.
There has been an alarming appearance of suspicious packages and at least one containing an explosive device.
U.S. Representative Hakeem Jeffries said, "In light of the vile acts of attempted political violence and domestic terror directed at two former Democratic presidents, former high-level cabinet officials, critics of the current administration, a progressive donor and the media, America needs responsible leadership from the president and elected officials at all levels of government. It is time to cease and desist with the hateful rhetoric directed at political adversaries, conspiracy theories about a deep state, attacks on the FBI, claims that the press is the enemy of the people, poisonous name-calling and mean-spirited mass rallies. Without leadership from the top, America can never come together. It is my hope and prayer that all sides will conclude that enough is enough."
A number of elected officials, news outlets and social commentators stated a direct correlation between the language, ideas and tone used by the current administration in charge of the federal government and the series of bombs and suspicious packages sent around the nation.