One in 10 NYC public school students are homeless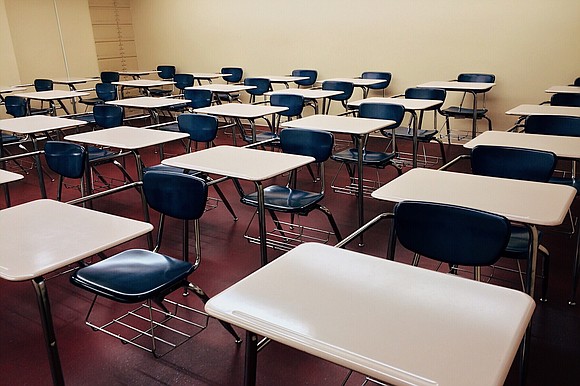 According to new data from Advocates for Children of New York, one in 10 public school children are homeless.
The data come from the New York State Education Department's Student Information Repository System and show that during the 2017-2018 school year, 152,839 students were identified as homeless by New York State school districts and charter schools, an increase of 4,624 students from the 2016-2017 school year.
The number of New York City students identified as homeless increased by 66 percent since the 2010-2011 school year.
"The number of students who are homeless in New York City would fill Yankee Stadium twice," said Kim Sweet, AFC's executive director. "While the city works to address the overwhelming problem of homelessness, it must take bold action to ensure that students who are homeless get an excellent education and do not get stuck in a cycle of poverty."
One of the areas in the city with the largest number of homeless public school students is School District 9 in the South Bronx, which includes the neighborhoods of Grand Concourse, Morrisania and Tremont. More than 20 percent of public students in the area are facing homelessness.
Experts say that homelessness affects brain function. Students who are homeless are often suffering from hunger as well and don't get proper nutrition. The stress of being homeless is also a factor.
"Young children who are homeless, or families that are homeless, but also kids who are in the developmentally sensitive period during their teenage years who are homeless, probably suffer from poor nutrition and access to food on a regular basis," said Dr. Niranjan S. Karnik, associate professor of psychiatry at Rush University Medical Center. "That will most likely affect their cognitive development."
Officials from SIRS said that the city is taking steps to help with the problem such as offering yellow bus service to kindergarten through sixth-grade students living in shelter, increasing pre-K enrollment among children living in a shelter and providing after-school reading programs at certain shelters.
Mayor Bill de Blasio and the City Council also allocated funding for 69 Department of Education social workers to work in schools with high populations of students living in shelters during the 2018-2019 school year.
The city's Bridging the Gap program allows social workers to provide counseling to students who are homeless to help address the trauma often associated with housing loss; connect students to academic support and mental health services; and work to improve attendance. However, more than 100 city schools have at least 50 students living in shelters and no Bridging the Gap social worker
"We are pleased that Chancellor Carranza and Deputy Chancellor Robinson have identified addressing the needs of students who are homeless as a priority for this school year," Sweet said. "Given the persistent problem of student homelessness, the city must redouble its efforts, including providing long-term funding for social workers to help ensure that these students can get to school every day and receive the counseling and academic support they need to succeed."