Alicia Graf, former DTH and Ailey lead dancer, makes history at Juilliard
Zita Allen | 9/6/2018, 12:57 p.m.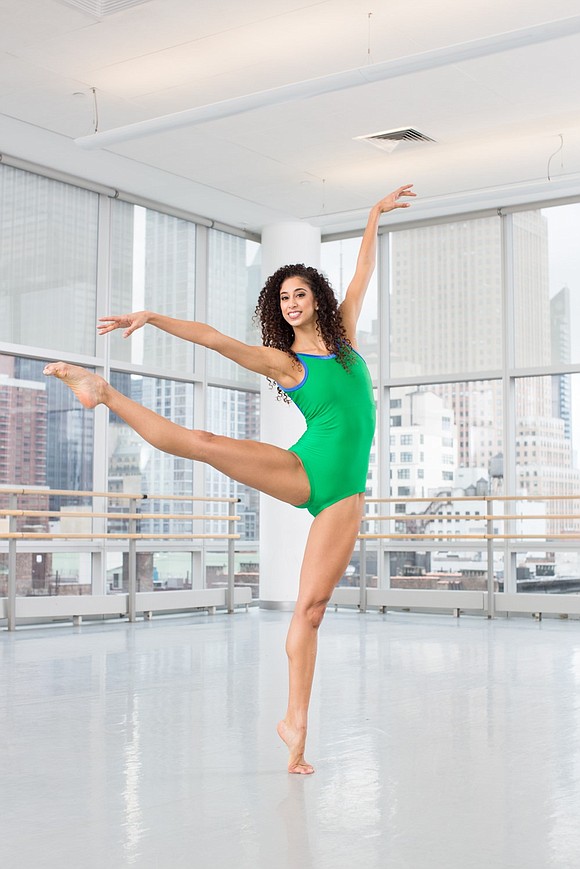 This semester, when dance students flock through the glass doors of the Juilliard School, the prestigious training institution designed to create some of the best contemporary dancers and choreographers, they will be greeted by a history-making director of the school's Dance Division—former leading dancer of the Alvin Ailey American Dance Theater and Dance Theatre of Harlem, Alicia Graf Mack.
Mack is both the first African-American and the youngest person to hold that position, and her appointment has received resounding praise.
AAADT Director Emerita Judith Jamison said, "We already know that Alicia is an incredible dancer with a brilliant mind. We all know how exquisitely she understands what dance is about in all its forms. But, I also love who Alicia is as a person. Sometimes people in companies care only about themselves, but Alicia is the opposite of that."
Arthur Mitchell, DTH founder and the first African-American male principal with the New York City Ballet, said, "Not only was Alicia a great dancer, but she's a phenomenal administrator at the same time—a combination that is rarely found in one person."
These qualities and what Juilliard's new president, former NYCB principal dancer Damian Woetzel, described as Mack's "excellence, intelligence and versatility," are among the key reasons she was hired.
She brings a dancer's sensibility as her resume not only includes the AAADT and DTH but also includes Complexions Contemporary Ballet, guest stints with Alonzo King's LINES Ballet, Beyoncé, John Legend and Alicia Keys, and performances on national television and at numerous galas and festivals, including the 2017 Kennedy Center Honors celebrating Carmen de Lavallade.
When she accepted this new position, Mack expressed excitement at "joining the Juilliard School and community" welcoming the "opportunity to work with young artists who are on the precipice of achieving their dreams" while also acknowledging the tremendous responsibility that comes with the job.
Also, Mack is no stranger to academia. She graduated magna cum laude with honors in History from Columbia University, holds an MA in nonprofit management from Washington University in St. Louis and served on the faculty of the University of Houston and as visiting assistant professor at Webster University in St. Louis, Mo. But when the Juilliard Dance search committee approached her to apply, Mack was very surprised.
"I had just moved to Houston, where my husband had accepted a wonderful job opportunity," she said. "My daughter had just turned one and my son two-and-a-half. But my husband encouraged me and I thought why not get my resume together and remind myself how to write a cover letter."
She went through several rounds of interviews via video conference, phone and in person with the 15-member search committee and groups of Juilliard faculty and students.
She shared her vision for the dance program, the dance world and higher education, the delicate balance between education and professional training and, of course, today's hot topic—diversity, equity and inclusion.
During a recent interview, Mack told the Amsterdam News, "I feel the future of dance is full of exciting opportunities, and yet, for contemporary and modern dance companies the field seems to be narrowing. We are losing different companies and losing funding for major companies. So where are our students going to go after graduation? Some are finding jobs here in the U.S. Many are going to Europe. A lot are creating their own opportunities. The question is, how do we use this conservatory setting and adjust the model to prepare students for this ever-changing world. For students, that could mean learning entrepreneurship, how to work in alternative spaces like galleries and museums, and more. Also, I think dance education is very important. Then too there is increasing outreach."