Alicia Graf, former DTH and Ailey lead dancer, makes history at Juilliard
Zita Allen | 9/6/2018, 12:57 p.m.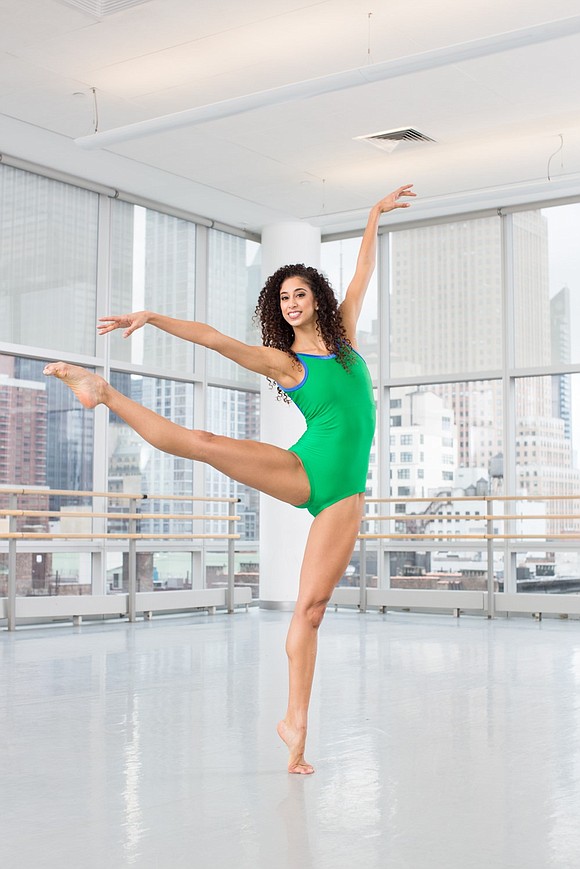 Mack said the new president sees the school as "outward facing"—being present in the world. She agrees saying, "Even my work with DTH, Complexions and Ailey, we were in the community every week, doing our repertory, teaching class, doing outreach."
Then, there is the issue of diversity, equity and inclusion, which is complex and multifaceted. There is artistic diversity. Juilliard students train strongly in ballet and modern dance techniques but at the moment there is no focus on "world dance," that is, African, Indian, etc.
A quick scan of the internet reveals that diversity is also on the minds of Juilliard students, especially students of color and members of the LGBTQ community. Although Mack knows there are things she needs to learn, she understands how these issues can help or hinder one's artistic spirit.
During her interviews, Mack was shown a list of the repertoire presented at Juilliard's famed annual spring performance showcasing students' skills in iconic modern and contemporary dances. Mack said, "I took one look at that list and said to myself, 'You know, I don't know if I'll get this job.' But they asked me my thoughts and I had to tell them, 'We're right here in New York City where a richly diverse community of choreographers made tremendous contributions to dance, but they are not represented on this list.' Everybody shook their heads and said, 'Yeah.'
There are many ways to address the school's desire to be "outward facing" and more inclusive, Mack said.
She added, "That's one reason I am aiming to create more access points into the school for all young dancers by having a greater presence in public performing arts high schools around the country and by attending conventions and recruiting events that promote the ideals of diversity and inclusion."
Thanks to her intelligence, experience and enthusiasm, it is safe to say that the installation of Mack as the new director of Juilliard's Dance Division could signal the dawn of a new era at this prestigious institution.
Mack said, "There are so many beautiful possibilities that I see unfolding every day at Juilliard. I feel incredibly lucky to be here in this moment, with this tremendous opportunity."
And Juilliard is lucky to have her.