AniYA, a true advocate for education and equality
DOMINIQUE CARSON | 9/6/2018, 6:10 p.m.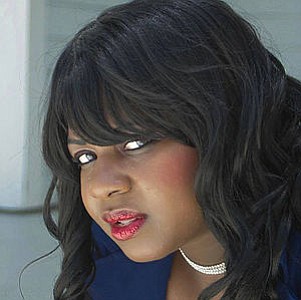 However, because of personal matters with her family, AniYA also enrolled in another university. While attending the school, she applied for a study abroad program in London, England. Of the 27 students selected for the program, AniYA and her friend were the only African-Americans. She visited London for a whole semester and explored the city as a part of the curriculum.
These days, AniYA strives to make a difference in people's lives by participating in events that promote social change, education and justice. As a motivational speaker, she visits schools such as IS 68 to explain to youth the importance of academic achievement. She knows minorities have to treat each other differently so we can achieve our goals.
Her upcoming project is the Legislative and Policy Conference in Washington D.C from Sept. 25 to Sept. 26. The conference will cover issues and concerns that affect minorities. The Trump administration and Betsy DeVos continue to compromise civil rights and it's time to fight back.
"I just want people to stand their ground even if you have to kick the door down," said AniYA. "Tenacity is important because you have to present yourself. Don't be discouraged if you don't get a response right away. Don't take no for answer and make yourself known at community events. Show your initiative. People must realize our forefathers fought for us so we can have rights such as voting. Dr. King, Barack Obama or Malcolm X didn't take no for an answer, so it's our job to do the same. And also, take education seriously, so you can move to the next level. Education is the key."