PHOTOS: Brooklyn celebrates 51 years of the West Indian American Day Carnival
9/6/2018, 1:35 p.m.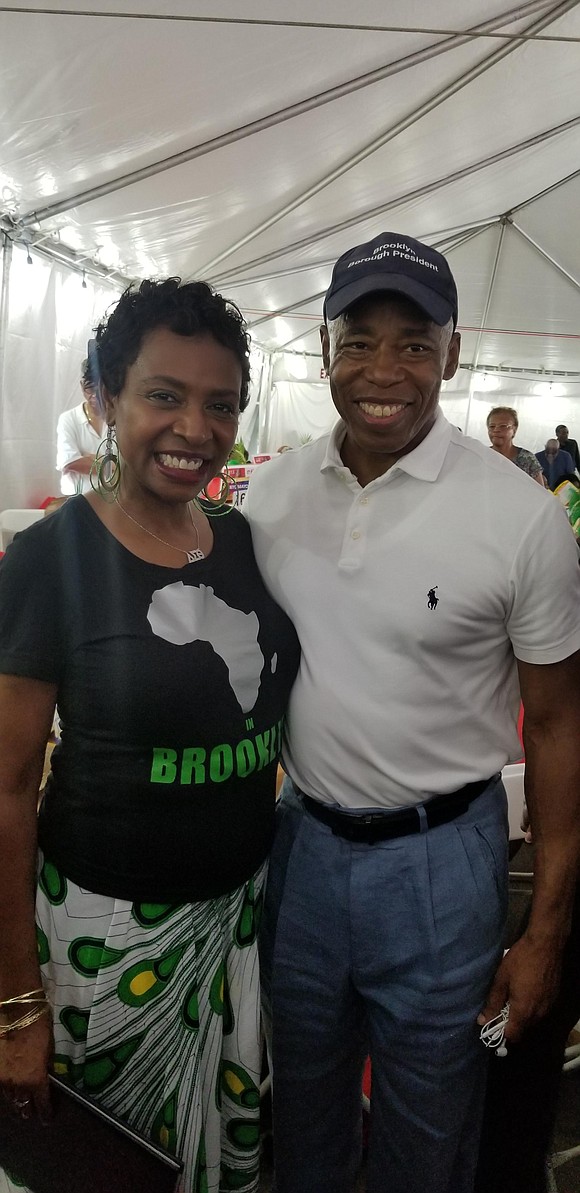 Representing all that is the Caribbean Diaspora, this past Labor Day—Monday, Sept. 3, 2018—Brooklyn was shining with culture, history, tradition and love celebrating the magnificent West Indian American Day Carnival.
A million-plus people took to Eastern Parkway to honor 51 years of "Keeping Culture Alive" and to dance behind the bright and beautiful floats and to add to the multimillion dollar carnival economy with the myriad food, clothing and souvenir vendors. Also marching the hot 3 miles were attorney general-aspirant Public Advocate Tish James and lieutenant governor candidate Jumaane Williams, borough presidents Eric Adams (Brooklyn) and Ruben Diaz (the Bronx), Congresswoman Yvette Clarke, Gov. Andrew Cuomo and Mayor Bill de Blasio.
PHOTOS BY BILL MOORE