Community Calendar September 6 - September 12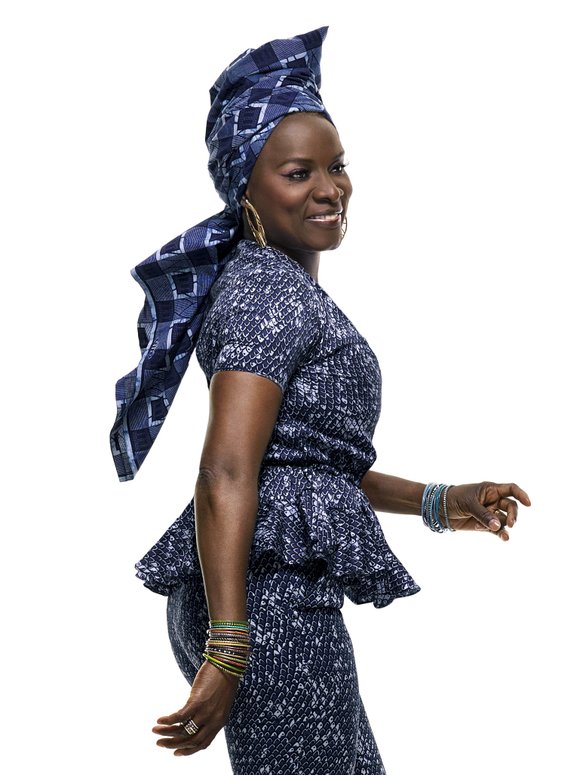 Greetings! Our GBE opens up September 2018 with a final acknowledgement of the Queen of Soul, Aretha Franklin. The homecoming celebration and observance, in her longtime home city, Detroit, Mich., Motown USA, was truly fit for a queen—The Queen of Soul. The combination of entertainment celebrities, political leaders, fans and friends from all over the world spoke eloquently to the impact of her spirit, her God given talent and the millions she touched with her ministry of song on Planet Earth. We bear witness to her greatness. There will never be another.
THEATER
"Gospel at Colonus" has the thunder of a gospel revival meeting. The Obie-award winning adaptation of the 2400-year-old myth has a rousing gospel and blues score. Featuring the Rev. Dr. Earl Miller, the Five Blind Boys of Alabama, the legendary Soul Stirrers and many more. Opening Sept. 4 at the Delacorte Theater, Central Park. Visit publictheatre.org for more information.
"Once On This Island" is the story of a fearless peasant girl who takes a remarkable life journey for love. Circle in the Square Theatre, 235 W. 50th St., New York, N.Y. A Tony award winner. For more information, call 800-447-7400 or visit onceonthisisland.com.
"Collective Rage: A Play in 5 Betties" introduces five women named Betty who provoke each other to take a look in the mirror and face the people they didn't know they could be. Featuring Chaunte Wayans of the famed Wayans family. MCC Theater at The Lucille Lortel Theatre, 121 Christopher St., New York, N.Y. Now through Oct. 7, For information, visit www.mcctheater.org.
"Smokey Joe's Café," an all new incarnation of the record-breaking Broadway hit returns to New York City. Featuring 40 of the greatest soulful songs of the past century. Stage 42, formerly the Little Shubert Theatre, 422 W. 42nd St., New York, N.Y. For information, visit ticketmaster.com.
"Summer: The Donna Summer Musical" brings the iconic disco diva, Donna Summer, to Broadway. The musical includes more than 20 well-known Summer hits. Starring Tony Award winner LaChanze, Anana Dubose and newcomer Storm Lever, who portray three different phases of Summer's life and career. Lunt-Fontanne Theatre, 205 W. 46th St., New York, N.Y. Call 212-379-0370 or visit luntfontannetheatre.tickets.com.
"Little Rock," written and directed by Rajendra Ramoon Maharaj. History called it heroism. They called it high school. The riveting true story of the Little Rock Nine, the first Black students to attend their city's formerly segregated Little Rock Central High School three years after the Brown v. Board of Education Supreme Court decision. Limited run through Sept. 8, 2018, at the Sheen Center for Thought & Culture, 18 Bleecker St., New York, N.Y. Visit littlerockplay.com or sheencenter.org.
MUSIC
The Memory Lane Tour, featuring R. Kelly and Tank, Saturday, Sept. 15, at 7:30 p.m., Hulu Theater at Madison Square Garden, Seventh Avenue at 32nd Street, New York, N.Y.
KEM, with special guest Marsha Ambrosius, Saturday, Sept. 15, at 8 p.m., New Jersey Performing Arts Center, 1 Center St., Newark, N.J. For information, visit ticketmaster.com.
Bell Biv DeVoe and Bobby Brown, Friday, Sept. 21, at 7 p.m., Ford Amphitheater at Coney Island Boardwalk, 3052 W. 21st Street, Brooklyn, N.Y. For information, visit ticketmaster.com.