Community Calendar September 6 - September 12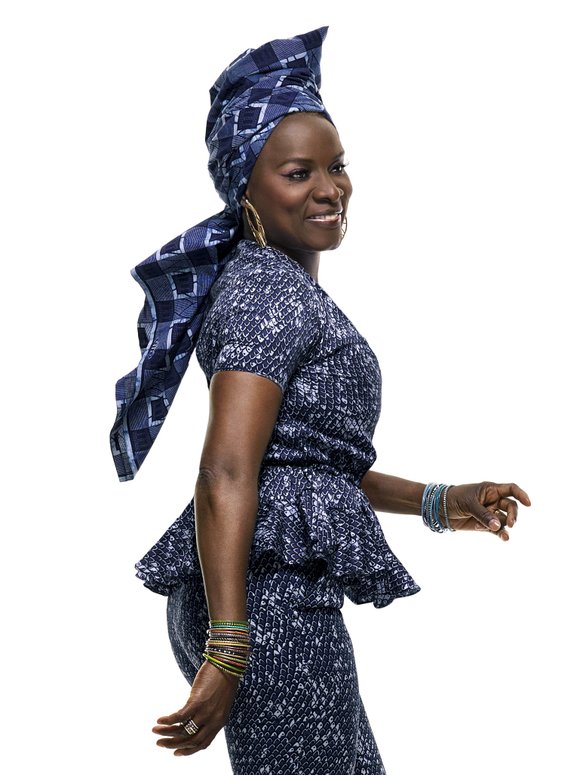 "Amateur Night at the Apollo," every Wednesday night at 7:30 p.m. World famous Apollo Theater, 253 W. 125th St., Harlem. Featuring WHCR DJs. Visit apollotheater.org.
RBRM: Ronnie, Bobby, Ricky & Mike, Saturday, Sept. 22, at 8 p.m., the Grand Theater at Foxwoods Resort Casino, 39 Norwich Westerly Rd., Mashantucket, Conn. For information, visit ticketmaster.com.
Angelique Kidjo's Remain in Light/Resistance Revival Chorus closes out SummerStage's free season. Thursday, Sept. 27, from 7 p.m. to 10 p.m. (Doors open at 6 p.m.). SummerStage, Central Park, 71st Street and East Drive, Rumsey Playfield. Visit cityparksfoundation.org/events.
Ginuwine, Friday, Sept. 28, at 7:30 p.m., Sony Hall, 235 W. 46th Street, New York, N.Y. For information, visit ticketmaster.com.
Circle of Sisters R&B live show. See Bell Biv Devoe, Ronnie, Bobby, Ricky and Mike, Tamia, Brandy, Dru Hill, Stokley of Mint Condition and 702. Sept. 30, Prudential Center, 25 Lafayette St., Newark, N.J. Tickets on sale now at Ticketmaster or the Prudential Center box office.
Diana Ross, Sunday, Sept. 30, at 7:30 p.m., The Rooftop at Pier 17, 89 South St., New York, N.Y. For ticket information, visit ticketmaster.com.
FILM
"Whitney," an in-depth look at the life and music of Whitney Houston. At select theaters.
"BlacKkKlansman," an incredible true story. A Spike Lee Joint. In theaters Aug. 10. Check listings.
"King of Stage," the story of New Federal Theatre's Woodie King Jr. will be screened Thursday, Sept. 6, at 6 p.m., at Nuyorican Poets Café, 236 E. Third St., between Avenue B and Avenue C. For tickets, visit nuyorican.org or kingofstage.info.
COMEDY
Trevor Noah, Friday Sept.7 at 7 p.m., New Jersey Performing Arts Center, 1 Center St., Newark, N.J. Visit ticketmaster.com.
Leslie Jones, Saturday, Sept. 8, at Carolines on Broadway, 1626 Broadway, New York, N.Y. Visit ticketmaster.com.
COMMUNITY
In observance of National Childhood Obesity Awareness Month, New York City Council Member Andy King is challenging New Yorkers to eat healthy, exercise and drink a gallon of water every day for 30 days during the month of September. Also in September, King will host a "Back to School" rally for students in the 12th Council District, which will focus on healthy living.
September is National Sickle Cell Awareness Month. Join the NYC annual Sickle Cell Walk | Central Park, Saturday, Sept. 15, with the Sickle Cell-Thalassemia Patients Network "20th Annual Walk for Education and Awareness," center row near Naumburg Band shell. Enter at 72nd Street on the east or west side of the park. Registration will start at 9 a.m. Walk will start at 11 a.m. Early registration includes a fee. For more information, visit www.sctpn.net/1viralvoice/event/nyc-annual-sickle-cell-walk/.
Tune in to 107.5 WBLS-FM weekly for Imhotep Gary Byrd's "Express Yourself," Sunday evenings from 7 p.m. to 9 p.m. and simulcast over WLIB 1190AM. The full show can also be heard on HD radio at WBLS-HD2 and at WBLS.com,WLIB.com and NextRadio. IGB is also heard on WBAI-FM 99.5 with Radio GBE: "The Global Black Experience" and "The Global Beat Experience," Fridays 6 p.m. to 8 p.m. Archived online at www.wbai.org. For bookings or to reach us about your GBEvent or for comments, email co-editor Nyerere, nyerere1@aol.com, find us at Imhotep Gary Byrd on Facebook or call 212-592-3279.