Concert to raise money for Puerto Rico Sept. 8
9/6/2018, 1:06 p.m.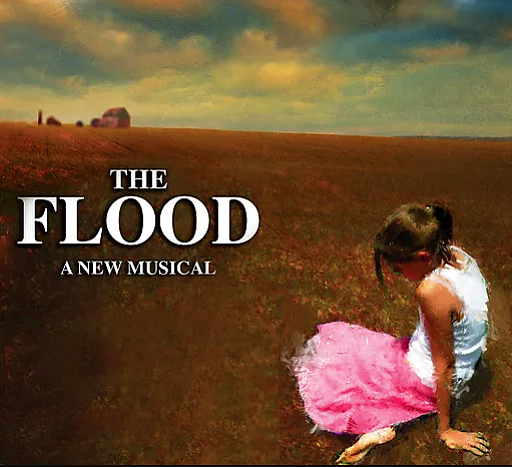 It is shameful that more than a year after Hurricane Maria, families in Puerto Rico still do not have electricity, and it was recently found out that although the U.S. reported that 64 people died because of the hurricane, the number of dead is actually 2,975. There is a desperate need for assistance in Puerto Rico and Prospect Theater Company in Manhattan is seeking to do something about it this Saturday, Sept. 8, with a special fundraising concert presented at The TimesCenter, located at 242 W. 41st St., where a cast of 60 people will perform "The Flood," an original musical based on the 1993 Mississippi River floods.
"[This concert] commemorates the 25th anniversary of the 1993 floods of the Mississippi River," said Cara Reichel, producing artistic director for Prospect Theater Company. "This musical tells an inspiring story of the victims of that flood, their strength as a community, and their path to recovery after the disaster. At that time, the '93 floods were the largest natural disaster in U.S. history, but the country has since experienced more climate events of a similar scale. For that reason, we are using the concert as an opportunity not only to remember, but to raise funds for continued Puerto Rico hurricane recovery. After the initial news stories, it is easy to forget that recovery from natural disasters takes years. We know that Puerto Rico is still in need—and the message of 'The Flood' is one of hope, and the power of what can happen when communities come together to create positive change. We know that every little bit can continue to bring attention to this situation and help improve it. This concert also kicks off Prospect's 20th year as a theater company."
"The Flood" has book, music and lyrics by Peter Mills and Cara Reichel, the latter of whom will also direct the concert. The cast of 60 will include featured actors Ben Fankhauser, Victoria Huston-Elem, Aline Mayagoitia, Mia Pinero, Aaron Ramey, Scott Wakefield and Simon Zamore. Ensemble members are Prospect Theater and Broadway alumni and will include Sherz Aletaha, Jennifer Blood, Victoria Bundonis, Caitlin Burke, Anicet Castel, Jason Collins, DeMone, Carol Hickey, Brian Jose, Toren Nakamura, Yassi Noubahar, Michael Pesce, Alexandra de Suze, Tony Valles, Josiah Vasquez, David Wiens, Zach Wobensmith and Carla Woods. Performing also will be people with a direct connection to this musical, 36 singers from Monroe County, Ill., an area devastated by the 1993 floods of the Mississippi River. Music direction will be done by Katya Stanislavskaya.
Tickets range from $30 to $50. "The net proceeds from the evening will be donated directly to our UNIDOS campaign, and we are encouraging everyone to give a little something extra directly to our UNIDOS campaign through the Hispanic Federation," Reichel stated.
People who can't attend the performance in person can give directly to the campaign.
To purchase tickets, visit www.prospecttheater.org/ignite-series-the-flood or call 212-352-3101.