Cuomo announces community center named after Carey Gabay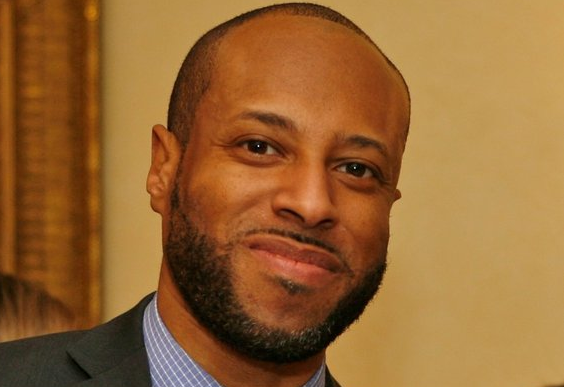 Marking the three-year anniversary of the death of Carey Gabay, New York State Gov. Andrew Cuomo announced that New York State will invest in a Brooklyn community center named after Gabay.
Cuomo announced that the state government would invest up to $15 million to build a 60,000 square-foot community center named the Carey Gabay Center.
"Carey Gabay was a model," said Cuomo. "He grew up in public housing, he went to Harvard from public housing, he was working in public service and he lost his life needlessly. And we have to learn the lesson that the young people out here need alternatives to the street; that we have to provide more training, more recreation, more jobs because too many people have lost their lives."
In 2015, Carey Gabay—a former aide to Cuomo and first deputy legal counsel at Empire State Development—was shot in the head by a stray bullet during a shootout between rival gangs. The shooting occurred during J'ouvert, a traditional Caribbean festival held the wee hours of the morning before the West Indian Day Parade.
Cuomo also announced that within the Carey Gabay Center will be the William Howard Center, a permanent facility for the West Indian Day Parade.
Gabay grew up in public housing in the Bronx and went to public school. He attended Harvard University and Harvard Law School. Gabay worked as an assistant counsel to Cuomo and later as first deputy counsel for the Empire State Development Corporation.
This week, Cuomo also announced the winners of the 2018 Carey Gabay Scholarship Program, who are Moses Delacruz of Harlem (who will attend SUNY New Paltz), Joselyn Garcia of Brooklyn (who will attend SUNY Albany), Zarah Glaze-Williams of the Bronx (who will attend SUNY Oswego), Mina Gul of Plattsburgh (who will attend SUNY Albany) and Daniella Levanti of Massapequa (who will attend the Fashion Institute of Technology).
Cuomo praised the recipients of the award for honoring Gabay's legacy.
"Carey Gabay was an inspiring public servant who dedicated his life to building a better future for others, and these outstanding students exemplify his selflessness and commitment to service and social justice," Cuomo stated. "I applaud the recipients of the Carey Gabay Memorial Scholarship and look forward to seeing them carry on Carey's extraordinary legacy and help create a better New York for all."
SUNY Chancellor Kristina M. Johnson also praised the students, citing their commitment to helping their community.
"The scholarships announced today are a tribute to Carey Gabay's commitment to service, social justice and mentorship," she said. "Congratulations to this year's recipients for their dedication to their community and education. Daniella, Zarah, Mina, Moses and Joselyn are already creating a brighter future for themselves, SUNY and the state. I cannot wait to see what they do next as they begin their journey at SUNY."