Exciting excursions for the newbie adventurer
SHERYL NANCE-NASH | 9/6/2018, 3:51 p.m.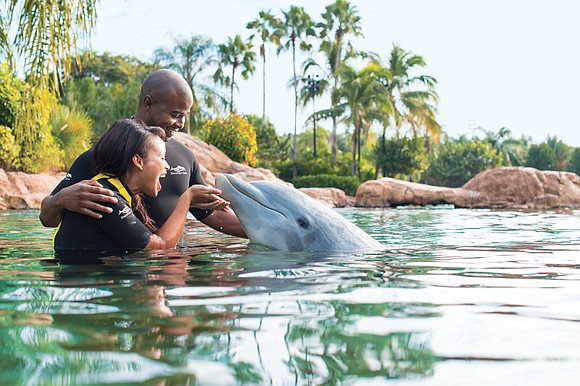 Beginner's Sea Kayaking, Torridon, Scotland
Tour company Wilderness Scotland introduced last year the Beginner's Sea Kayaking journey just for those who want to be adventurous, but aren't yet adventure pros. Intro to Sea Kayaking is a short break kayaking course designed for beginners to equip new paddlers with the essential skills to get started and ready for longer sea kayak journeys. The sheltered stretches of water are ideal for learning the basics of sea kayaking. Throughout the trip, travelers stay in a private bunkhouse located on the loch shore, with hot showers, a wood-burning stove and comfy beds.
Tanque Verde Ranch, Tucson, Arizona
Have a fear of horses but you want to learn to ride, or you just haven't gotten around to giving it a try? Make your way to the Tanque Verde Ranch on 60,000 acres of desert landscape in Saguaro National Park. Those with no experience can saddle up. Begin the day with a breakfast ride to the Old Homestead for those much-talked-about blueberry pancakes and ranch-style eggs. Spend the rest of the day with beginner lessons and horseback riding through trails on the Sonoran Desert. The ranch's Horsemanship Fundamentals lesson is also available to build upon the basic riding lesson to help riders develop confidence on horseback, expand movement and more. If horses aren't your thing, there are also guided hiking tours from easy to difficult.
Whitewater Columbus, Columbus, Georgia
Whitewater Columbus is believed to have the world's longest urban whitewater course. There's also a 1,200-foot zip line with an in-air obstacle course at the end. It is the only zip line in the country that connects two states. Hike or walk along the 25-mile River Walk that connects attractions and restaurants. Rookies need not fear, there are low rafting trips and lessons to learn to kayak. When you work up a healthy appetite, there are many places to sate you, like Smoke Bourbon and BBQ, Bare Roots Farmacy, My Boulange and others.