Fall 2018 fashion wrap-up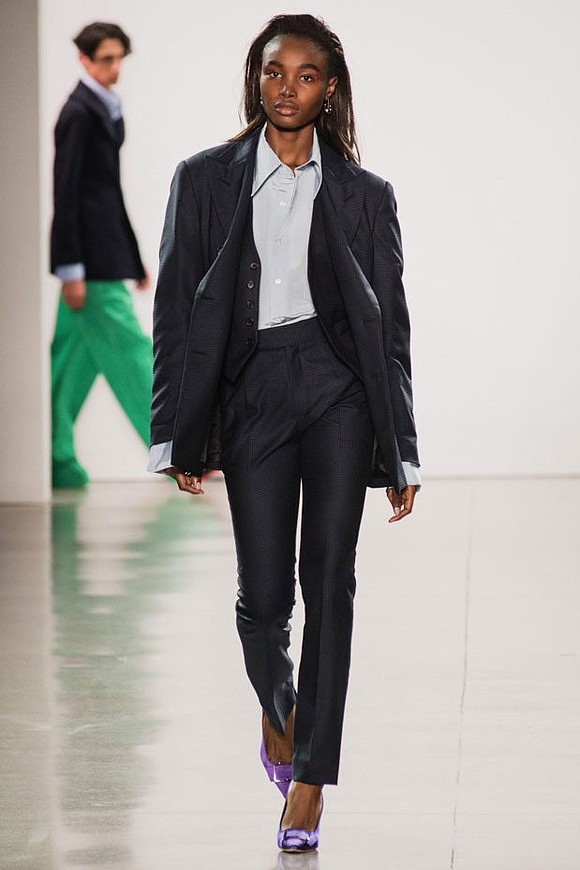 In a turbulent political climate, designer Matthew Adams Dolan seeks to explore and challenge the American identity with his fashions for fall. Mediating on what it means to be an American designer now, he uses his work to show how a progressive vision of America can be presented to the world through the subversion of traditional American signifiers. His clothes speak to an inclusive, modern and celebratory generation.
Since its inception, the Matthew Adams Dolan design world has been centered around a legacy and evolution of American dress. Taking cues from ideas of heritage and duality, it is a contemporary proposition of a new "American Style" brought into the present through a global perspective. In this collection, exaggerated silhouettes, experimental proportions and forward-thinking craftsmanship are highlighted. Working with original fabrics, he is driven by culture.
Nana Judy, a global brand from Melbourne, Australia, designs timeless pieces and stylish streetwear with directional style. For men and women, her looks are always in the forefront of fashion. Nana Judy is named for Judy, her great-grandmother's Dalmatian. The designer's great-grandmother was a seamstress for famous folks of the late '60s and '70s. These clothes are a blend of high quality with an underground edge, with lots of details and fine finishes.
New York designer Sally Lapointe was drawn to fine arts at an early age. Her attraction to painting and sculpture shows in the look of the garments in her collection. Her clothes are beautifully constructed. Simple shapes were smartly styled. Her colors and textures were newsworthy. In one segment of her show, Lapointe's signature selection on nifty knits received applause.
In July 2018, Lapointe launched the Sally Lapointe shop, bringing an exclusive selection of the brand's newsy knits to her clients for the first time. Her brand has acquired a loyal following, including Jennifer Lawrence, Kerry Washington, Kendall Jenner and others.
The brand Chaber C + is the collaboration of designer C.T. Lui and Chaber. Lui adds his tastes of urban modern styles. C + explores the concept of simplicity without overcomplicating their designs. By subtracting the number of pieces, it adds the charms, which explains the "+" in the brand name. The brand designs with a contemporary woman's fashion attitude in mind. Their cuts are unusual, yet their clothes are graceful and elegant.