Mumia's attorneys granted 60 days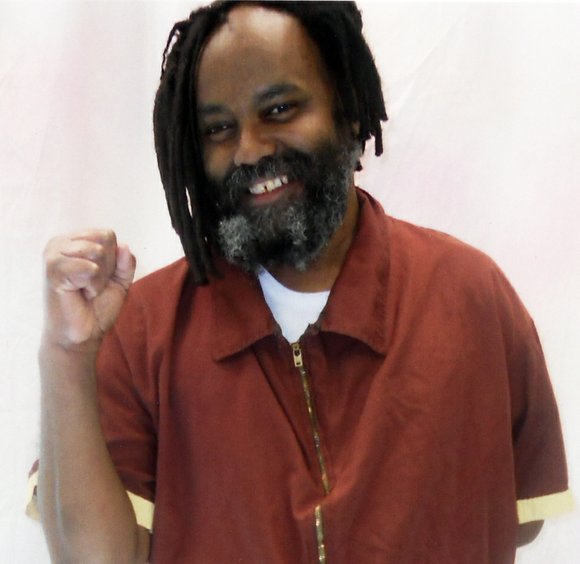 During last Thursday's (Black Aug. 30) presentation at Philadelphia's Court of Common Pleas, attorneys for death row survivor Mumia Abu-Jamal successfully argued for another opportunity to present previously suppressed evidence and were granted a 60-day continuance by Judge Leon Tucker. They had presented a document that had been turned over by the prosecution earlier that week. Tucker ordered both parties to return in October after they search for additional documents.
Of note was a May 5, 1988, letter "from the office of then District Attorney Ron Castille to a state representative discussing death penalty cases warranted the continuance to allow an extended period of discovery to allow the search for more evidence that may link Castille to the new document."
"There needs to be a thorough search of all the records in all units," Tucker suggested. "It is troubling that the letter was not produced until Monday. If this letter was addressed from Mr. Castille, that would make a big difference."
Abu-Jamal's attorney, Judith Ritter argued, "This demonstrates a possible link that Ron Castille was involved in seeking capital executions, and that he was specifically tracking capital cases involving police officers. It [the letter] indicates his bias, and it's on those grounds that we're seeking a continuance."
Castile later pushed the Pennsylvania Supreme Court to uphold Abu-Jamal's conviction and death sentence in 1989. Then in 1998 and 2012, as a Pennsylvania Supreme Court Justice, he refused to recuse himself and oversaw Abu-Jamal's appeals, which he rejected.
Abu-Jamal's attorneys are basing their argument on the 2016 U.S. Supreme Court ruling, Williams v. Pennsylvania, in which the Supreme Court determined "that a prosecutor involved in seeking the death penalty for a defendant should recuse himself if asked to judge an appeal in the capital case."
Tucker had ordered Philadelphia DA Larry Krasner's office "to search for any record of Castille's personal involvement in the Abu-Jamal case."
Krasner's office claimed not to have discovered any additional evidence, causing Tucker to grant the extension.
Abu-Jamal's supporters are seeking an opportunity to re-appeal his conviction for the Dec. 9, 1981, shooting death of a Philadelphia cop. They cite judicial, police and prosecutorial corruption, suppression of evidence and witness coercion. They added that numerous attorneys and politicians made careers off Mumia.
"Because we have been able to keep Mumia alive from both the state death penalty and a diabolical attempt by the prison system to kill him through medical neglect from hepatitis C, we have this opportunity to finally reopen Mumia's case and have a real trial," indicated Mumia supporter, Pam Africa.