A Queen and her common folks: Aretha Franklin's homegoing
Herb Boyd | 9/6/2018, 7 p.m.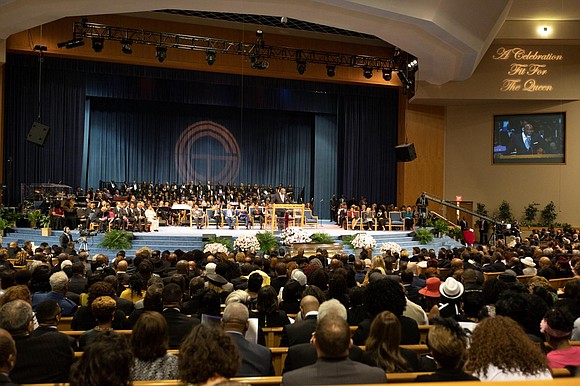 As only an admiring peon, I had no invitation to attend the homegoing of the Queen of Soul, Aretha Franklin. My only hope of getting into the Greater Grace Temple, a magnificent palatial edifice on Detroit's western borders, was to get to the church early and join a gaggle of worshipful commoners, all hoping they would be among the chosen thousand or two to get a white wrist band and march off to the upper regions of the vast temple.

I arrived at Seven Mile Road and Telegraph from downtown Detroit to discover the road was blocked, and if your name wasn't on the manifest toted by the marshals who approached your car, you were told to turn off the street and find a parking space and walk back to where other people were already jostling for positions. I parked about a quarter mile from the church and began my march back when someone called my name. It was Marsha Philpot or Marsha Music, a cultural griot of Detroit whose father Joe Von Battle owned a record store on Hastings Street in Black Bottom, a historic district in the city.

Photos by McArthur Stuckey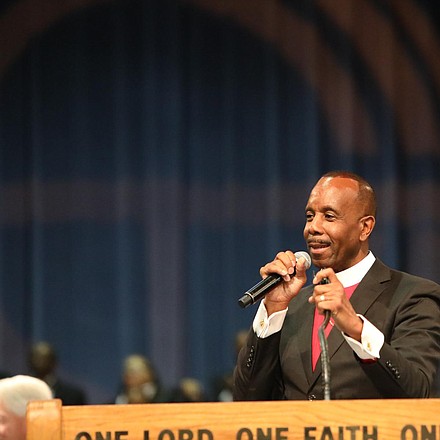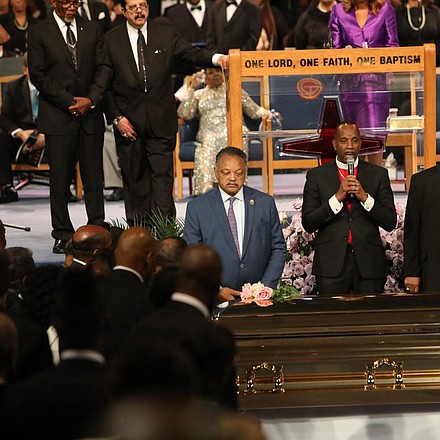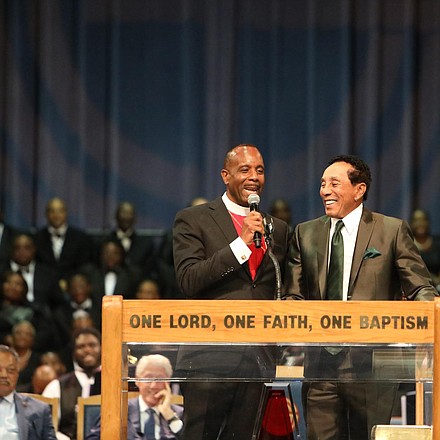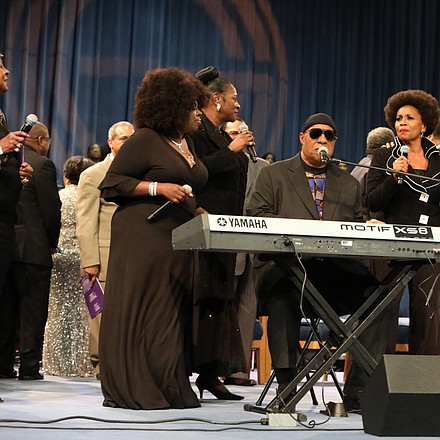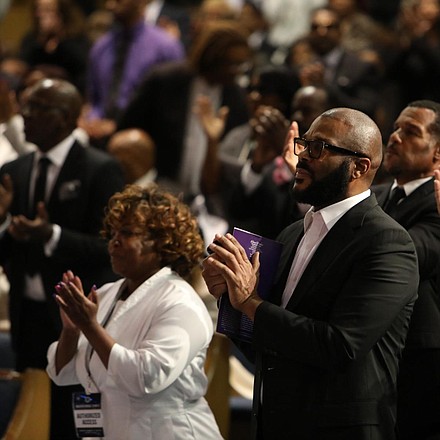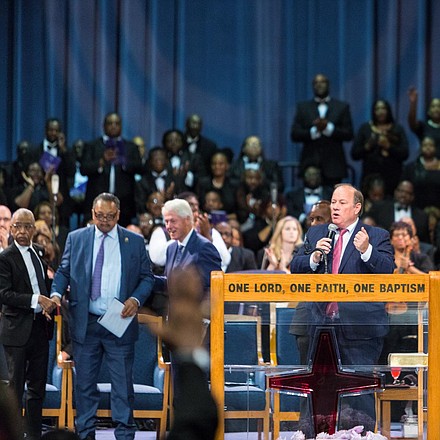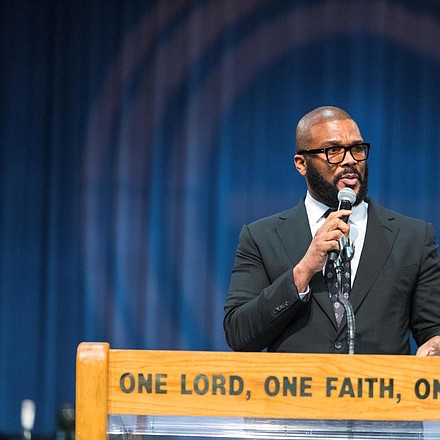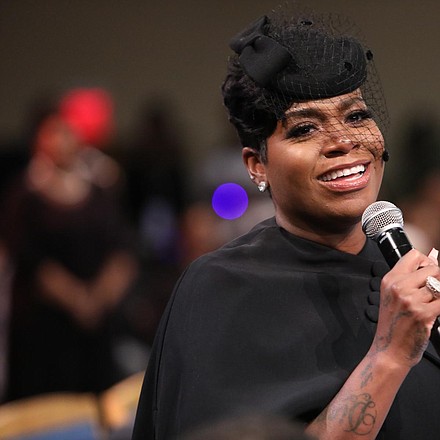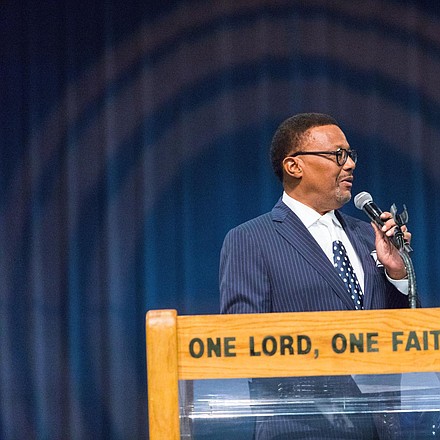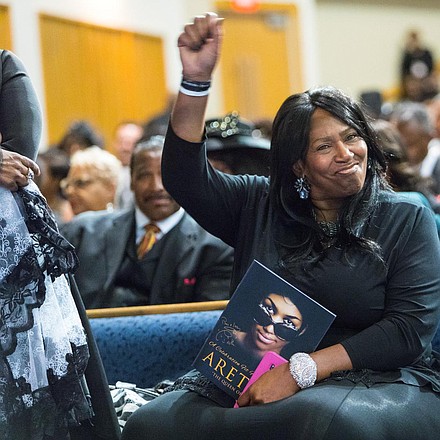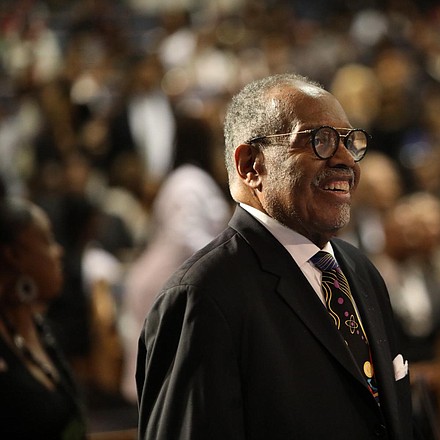 Von Battle also owned a record company, JVB, and in his makeshift studio he produced the first records by the Rev. C.L. Franklin, the Queen's father. The Queen made her recording debut "Songs of Faith" on his label. Marsha has done a splendid job of keeping her father's legacy alive as well as establishing her own enviable reputation.
She summoned me to her car where I was surprised to see her behind the wheel of a huge sedan. Walking back from where I was parked, I recalled seeing an empty space and I quickly guided her to it, and then helped her maneuver into the tight space. With that accomplished we began our trek to the church. Her plan was to meet somebody connected to the City Council who would facilitate her entry. Since I had no invitation she told me to hurry along because she was a very slow walker.
After leaving her and hurrying down Seven Mile beyond the barriers I saw one pink car after another pulling in. Most of them were Cadillacs and only later I would learn they were there courtesy of employees of Mary Kay, a name tag on the rear of each car. Nearly all of them were driven by white women and by the license plates I could see they were from all over the country.
When I reached the church I was told that the crowd waiting to get in was down the block at Shiawassee Street. The crowd hadn't reached a critical mass yet, but even so it was large and comprised hundreds of well-dressed men and women—and a few children. Now began a long an interminable wait as the heat of the day began to intensify. My wife and I arrived on Thursday from New York City and went almost immediately to New Bethel Baptist Church, the third location where the Queen rested in splendor. We stood in a slow but steadily moving line of hopefuls for about an hour in the sun and heat that was, to some extent, lessened by VeraWisp fans spitting out crystals of cool vapors and a volunteer