Summer Theater Intensive held at Billie Holiday Theatre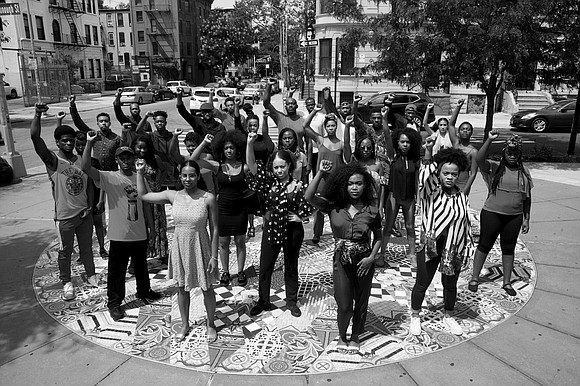 I heard about a new theater program that occurred this summer in Brooklyn, which sounded more like a dream than a reality. It proved what can happen when people put actions behind ideas and words.
How many of our young adults and mature adults who aspire to careers in the arts are aware of the roles African-Americans and the Blacks Arts Movement played in theater in this country and why don't we see fit to make sure that they are acquainted with this information? That sounds like an important task. Now who would have the knowledge, desire and ability to impart this information on the next generation of theatre professionals? Theater icons such as Phylicia Rashad, Stephen McKinley Henderson, Ruben Santiago-Hudson, Sonia Sanchez, Michele Shay and Peter Jay Fernandez, that's who.
Yes, you heard me correctly. This dream program came true for the first time in Brooklyn at the Billie Holiday Theatre as students aged 22 to 40 participated in a Black Arts Theater Intensive, where for five weeks between July and August, they studied scenes, dialect work, dance and movement, history and culture, voice and dialect and ethnomusicology. The program is a collaboration between the Billie Holiday Theatre and the Stella Adler Studio of Acting.
Dr. Indira Etwaroo, the executive director of RestorationART and the Billie Holiday Theatre recently spoke with the AmNews about this incredible program and discussed its 2018 launch.
"BATI had a winter launch in January 2018 for one week and a summer program launch July-August 2018," Etwaroo explained. "There were many conversations happening between artists and institutions about the need to ensure that the next generation of theater artists was provided a deep immersion in understanding their culture rooted in the African-American theater canon and the Black Arts Movement. All of the founding members of the faculty—Stephen McKinley Henderson, Ruben Santiago Hudson, Phylicia Rashad, Michele Shay and Sonia Sanchez—all have relationships with The Billie Holiday Theatre and Stella Adler Studio of Acting. They have been the brain trust. They put us together and the rest is becoming history. They have provided unparalleled support in a partnership like this coming to fruition, knowing that future generations need to be able to have a sacred space to access and connect themselves to a powerful history. These renowned theater artists served as advisors and faculty members."
Considering the mission of the Intensive, Etwaroo said, "The AUDELCO and Obie Award-winning Billie Holiday Theatre, born out of the Black Arts Movement in 1972, teams up with the renowned Stella Adler Studio of Acting. As theater home to the largest Black community in the nation, The Billie moves into the future with a commitment to deepen relationships with artists and audiences, engage new partnerships and cultivate the next generation of artmakers. Founded in 1949, the Stella Adler Studio of Acting has trained thousands of actors, many of whom have gone on to important theater and film careers. The spirit that has animated Stella Adler Studio of Acting stems from the insight that growth as an actor and growth as a human being are synonymous. These two historic cultural institutions join arms with one core mission: Through the lens of the Black Theater Canon and the Black Arts Movement, to train theater artists in becoming vibrant and contributing members that celebrate and champion the exquisite diversity of local, national and global arts' communities in the 21st century."