URBAN AGENDA: Student Debt Crisis Puts Communities of Color at Risk
David R. Jones, Esq., President and CEO of the Community Service Society of New York | 9/6/2018, midnight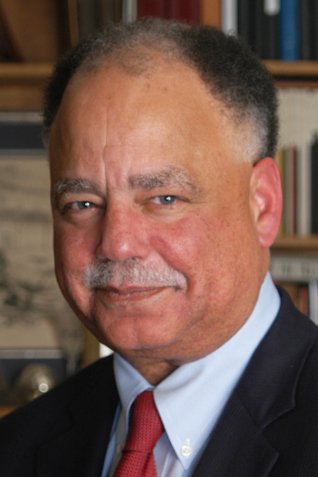 While the television news media focus on President Donald Trump's tweets and the investigation into Russian influence in the 2016 election, some of the biggest stories receive far less attention and are easy to miss. One such event happened last week when the top federal official in charge of handling student loan complaints abruptly resigned.
Seth Frotman, the student loan ombudsman at the Consumer Financial Protection Bureau, stepped down, blasting the Trump administration for protecting predatory lenders at the expense of millions of borrowers. His resignation highlights an incredibly important issue: black and Hispanic students borrow and default at a higher rate than any other group.
In fact, high student loan delinquency rates and defaults represent a threat to several low-income neighborhoods in the Bronx and Brooklyn, according to a recent Federal Reserve Bank of New York and NYC Consumer Affairs study. Borrowers who default can be sued or pursued by debt collectors; the government can garnish their paychecks; and they lose the chance to lower or negotiate payment plans. A long-lasting blow to credit scores can make it difficult for one to qualify for loans – and may become a barrier for work at companies that conduct pre-employment credit checks
Student debt inequity deserves the attention of Gov. Andrew Cuomo, Mayor Bill de Blasio and non-profit community advocates citywide. Students of color must receive more information about paying for college and trade school tuition as well as repaying college loan debt responsibly. They also need to understand the pitfalls of for-profit universities and trade schools.
About 87 percent of black students take out federal loans compared to 65 percent of Latino students and 60 percent of white students, according to an analysis of government data by the Center for American Progress (CAP), a public policy think tank. Among those who finish college, black bachelor's degree holders default five times as often as white bachelor's degree holders. They even default more often than white students who don't complete their degrees, the CAP study found.
Overall, there are more than 44 million borrowers with $1.5 trillion in student loan debt in the U.S., according to Federal Reserve Bank statistics. Approximately 11 percent of student loan debt is in default or over 90 days delinquent. The average student, nationally in the Class of 2017, has almost $40,000 in student loan debt.
There is a large body of studies that show a connection between race and distressed student loans, undisputed evidence that students of color comprise the lion's share of troubled borrowers who could benefit from federal oversight of the loan market. Despite this fact, Education Secretary Betsy DeVos has promoted policies that deny help to borrowers defrauded by for-profit colleges. Her policies have also reduced enforcement of consumer protections while turning a blind eye to the root causes of debt inequity. The government's failure to protect student loan borrowers prompted Frotman's resignation last week.
None of the student debt studies are more comprehensive than a December 2017 report by the New York Federal Reserve and NYC Consumer Affairs, the first of its type to examine student loan debt across New York City at a neighborhood level. The study found loan defaults have important implications for overall community financial health