Cosby recording could Prove comedian innocent
Stacy M. Brown, NNPA Newswire Contributor | 9/10/2018, 2:15 p.m.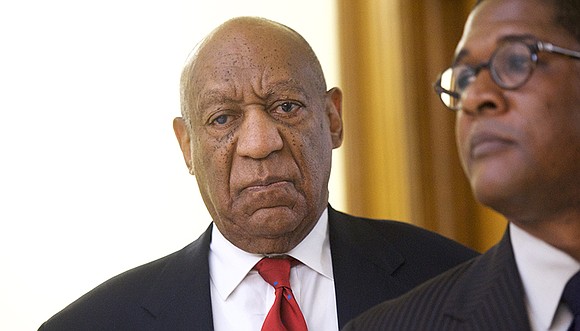 For instance, it was widely reported in headlines and leads that "Cosby admits to being a dirty old man."
However, the tape clearly reveals Cosby saying, "I don't want you to think that I'm a dirty old man."
"That's a huge difference," said Jonathan Burwell, a Philadelphia resident.
Another gentlemen at the Panera Bread on 12th and Arch Street agreed.
"I'm not sure what to make of the reporting by [mainstream media] but I do know something was amiss. It just sounded pro-prosecution from the beginning and, as it turned out, they were intent on destroying Cosby and his legacy and it's another shot at Black people in this era of Donald Trump," said Archie Crenshaw of Delaware County.
Famed forensic psychiatrist Carole Lieberman, who has years of experience in hundreds of civil and criminal trials, said it's appalling to discover – after Cosby's conviction – that Gianna Constand may have doctored or left out parts of the recording that could have changed the face of the trial.
"To be honest, I always suspected that there was something off with his accuser and her story. The defense obviously did not do a good enough job for Cosby despite the hundreds of thousands they were paid," Lieberman said.
"They should have sent this tape to a forensic analyst who would have been able to
tell that it was doctored. This is done on a routine basis in cases where tapes are involved," she said.
Lieberman said even though Cosby is set to be sentenced on Sept. 25, it's still not too late to right the wrong.
"First, the court should order that the tape be analyzed. If it is doctored, then a mistrial should be declared and his conviction should be thrown out," Lieberman said.
"The prosecutors should be reprimanded and the defense attorneys should return the fees Cosby paid them. Otherwise, they should be sued for malpractice. If his conviction isn't thrown out, he can appeal on the basis of ineffective representation by counsel," she said.