Experts Say, 'Throw Out Cosby Conviction'
By Stacy M. Brown, NNPA Newswire Contributor | 9/12/2018, 10:28 a.m.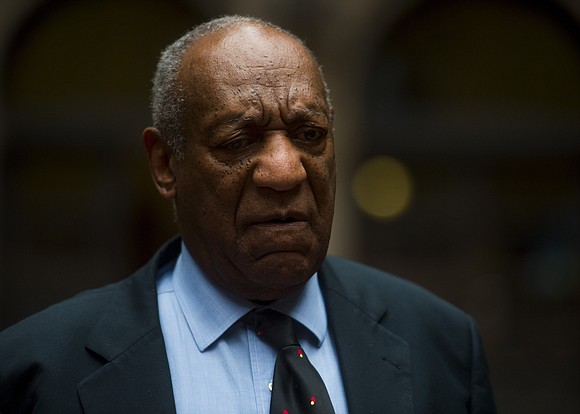 Doctored or lost tapes and an apparent and open conspiracy has led multiple legal experts to conclude that Bill Cosby's upcoming sentencing on assault charges should be postponed – if not thrown out entirely.
"America should be outraged," said Dallas, Texas attorney Paul Saputo.
"This kind of information is called 'Brady evidence,' which means evidence that tends to show that a person is innocent."
Like numerous others who reacted to an NNPA Newswire exclusive on Monday that revealed a tape played in court during Cosby's trial in April may have been doctored, tampered with, or have parts that were not entered into evidence, Saputo said he was disgusted by prosecutors in the case.
"Nationwide, prosecutors have an independent legal duty to disclose this kind of evidence. But too often, this goes ignored," he said.
"And the consequences are generally little more than a slap on the wrist. If state prosecutors knew about this doctoring, they ought to themselves be convicted of felonies and sentenced to prison. Of course, this probably won't happen. Sadly, the officials charged with protecting the public are often the biggest violators and virtually immune," he said.
Professor Michael Vitiello of the Pacific University McGeorge School of Law in Sacramento, Calif., said the allegation of a doctored tape might end up getting Cosby a new trial.
"There are a number of ways that the issue might have arisen. One, if defense counsel really had reason to know that the tape was doctored and failed to act, plausibly it could lead to a claim of ineffective counsel," Vitiello said.
"Two, if the defense team can show prosecutorial misconduct, for example, in withholding exculpatory evidence, that too might lead to an order of a new trial," he said.
A third possibility is that the defense could claim newly discovered evidence, but that's more improbable, Vitiello said, while wondering if Cosby alerted his attorneys at the time the tape was played that something was amiss.
Cosby's spokesman Andrew Wyatt declined comment.
Justin Hansford, a law professor at Howard University's School of Law, said the trial played out in the public eye and a damning picture of the iconic comedian's behavior was painted by prosecutors.
"Everyone deserves a fair trial, and it would be unfair if the evidence against him was doctored," Hansford said.
On Monday, NNPA Newswire broke the story that a recording played in court that appeared to incriminate Cosby was either doctored, had parts of it erased or the full tape was never submitted to authorities.
"What's not on the tape … Mr. Cosby said to her, asked her point blank, 'Are you accusing me of date rape?' Mr. Cosby was incredulous because he knew and Gianna [Constand] knew that he and [accuser] Andrea's relationship was consensual," a courthouse source said.
Gianna Constand continued, according to the source:
"She said no, she wasn't accusing him of date rape but then you get to see her real motivation which was money because she said to him, 'Bill, things are tough, I don't know how I'm going to make it' and this is a married woman saying this so Mr. Cosby just goes on to apologize for having the relationship with her daughter and she told him that his apology was enough and that she didn't want anything else."