Experts Say, 'Throw Out Cosby Conviction'
By Stacy M. Brown, NNPA Newswire Contributor | 9/12/2018, 10:28 a.m.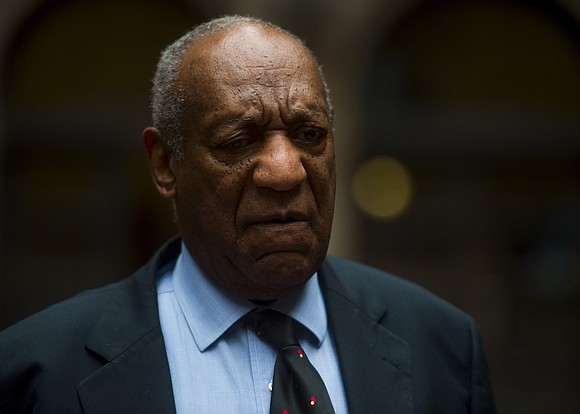 Montgomery County officials have "began a search for who leaked the information in the same fashion as President Trump seeking to find the writer of the New York Times Op-Ed," a source said Tuesday.
"This is the sound and fury signifying the lynching of a legacy," a source said.
Meanwhile, a new filing by Montgomery County District Attorney Kevin Steele has furthered ignited conspiracy theorists who've long said Steele and trial Judge Steven T. O'Neill have colluded to bring Cosby down.
Steele filed a motion this month asking O'Neill to permit as many as 60 women who have accused Cosby of inappropriate behavior to testify at his two-day sentencing beginning Monday, Sept. 24.
A slew of Cosby supporters and even those who claim they're neutral have expressed their curiosity about whether there's collusion between the judge and the prosecutor given that shortly after Cosby's conviction, O'Neill announced that he'd be sentenced over two days.
It appears to many that, although Steele just filed the request to have the accusers testify, his intention was known by O'Neill months ago – a legal no-no.
"Why is no one reporting on Mr. Cosby's sentencing. Steele filed a motion to allow 'accusers' to make statements three days ago, yet two months ago, O'Neill set aside two days for sentencing … before the request," famed private investigator Scott Ross who worked on cases for Cosby, Michael Jackson, Robert Blake and others, wrote on Twitter.
"I read the motion for multiple 'victims' to testify. This was clearly predetermined with O'Neill and Steele when it was announced months ago that two days were set aside for sentencing," Ross said. "Why else would you need two days?"
This is a real concern, said Chrysanthi Leon, an Associate Professor of Sociology and Criminal Justice, Women and Gender Studies, & Legal Studies, University of Delaware.
"It is also a fact that Black men are more likely to be prosecuted and then given severe sentences than white men, even though rates of criminal activity are similar. This system bias is most evident in murder cases when offenders are black and victims are white but has been shown in other forms of violence. This is unjust, and it may be that victim impact statements are part of this problem," Leon said.
Further, it's easy to see how allowing untested accusations into a sentencing hearing could be unfair to a defendant, said Kathryne Young, an Assistant Professor of Sociology at the University of Massachusetts at Amherst.
"This practice has garnered criticism from legal scholars in the past," Young said.
Conspiracy theorist have also pointed to a number of rulings by O'Neill favorable to Steele, including going against former District Attorney Bruce Castor's deal with Cosby to not use his civil deposition with Constand to prosecute him.
O'Neill also refused to allow key testimony from witnesses who totally contradicted Constand's story or painted her as an opportunist who admitted to shaking down Cosby.
"What is happening to Cosby, as bad a man as he undoubtedly is, should never happen to anyone in America," Castor said in a series of emails to NNPA Newswire earlier this year.