The mind, body and spirit make their way to UnitedHealthcare's A Better You
Faith Osunde | 9/13/2018, 3:06 p.m.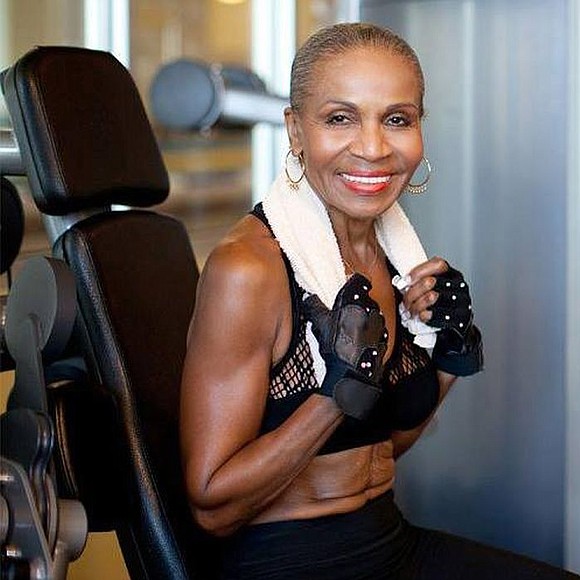 The UnitedHealthcare's A Better You is a program of health and wellness educating events that aims to inform predominantly African-American seniors and their families about Medicare, as well as help them in making appropriate decisions concerning health care coverage options. The events will be held Saturday, Sept. 22, at 10 a.m. and 2 p.m. at the BAM Fisher (Fisherman Space) Brooklyn Academy of Music, 321 Ashland Pl., Brooklyn.
Presentations from prominent figures will help to kick off the celebration of health. Ernestine Shepherd, the 82-year-old record-breaking bodybuilder, will be in attendance talking about her personal experiences and insights on aging with health and vitality. "I'm honored to once again be part of A Better You to encourage people to lead a healthy, active lifestyle," said Shepherd. "Through this inspirational initiative, I hope to help others realize that it is never too late to start planning for a healthy life. Age is nothing but a number!" Shepherd started her bodybuilding journey at the age of 56, and won her first championship in her early 70s.
Also in attendance will be Corner Stone Baptist Church senior pastor the Rev. Lawrence E. Akher and The Christian Times founder the Rev. Dennis Dillon, who will both discuss how to achieve great physical and mental health for people of all ages. Musical legendary vocal group The Persuasions will also perform to keep audiences engaged and on their feet.
"I am privileged to be in a position where I come face to face with people to enlighten, encourage and educate," said Rita Tolbert from UnitedHealthcare, who is scheduled to walk visitors through basic medical concepts and discuss different parts of the program, eligibility requirements and enrollment windows. "People have testimonies on how hopeful they are to use Medicare and it keeps me going." Tolbert has been a part of the Medicare in Retirement enterprise in UnitedHealthcare for more than 12 years, with her division focusing on Medicaid and retirement targeting individuals ages 50 and over.
The UnitedHealthcare company aims to make people's lives healthier and to make the health system work better for everyone by simplifying the health care experience, meeting consumer health and wellness needs and sustaining trusted relationships with care providers.
Tolbert elaborated on the three pillars of mind, body and spirit that will be highlighted at the event, which aims to provide people with a holistic look at wellness. She aligns herself with the mind, teaching people how to navigate and work with Medicare. For the body, Shepherd will talk about her journey, while spiritually the pastors will discuss what it means to take care of the body from the inside out.
The people who benefit from this event and program are U.S. citizens, individuals ages 65 and older, those who are on Medicare, those approaching the age of 65 so that they know when to enroll, assisted caregivers and individuals seeking to improve their health.