Seattle takes 2-0 lead in WNBA Finals
Lois Elfman | 9/13/2018, 3:41 p.m.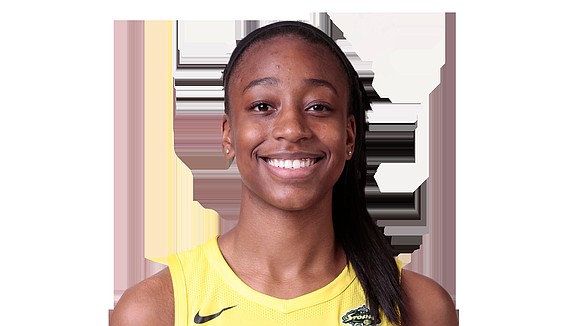 "Right from the jump, I just wanted to be really aggressive," said Breanna Stewart of the Seattle Storm after her team's 75-73 win over the Washington Mystics, which put the Storm up by two in the best-of-five series. "You knew that this was game two and they were going to come out like a better D.C. team than we saw in game one. I was able to get to the free-throw line. I would have loved to have made those last two at the end, but the majority of the game, just being aggressive, assertive and doing the plays to win the game."
This series is a first WNBA Finals for Stewart, this year's league MVP, but it is the third trip to the Finals for teammate Sue Bird, who won WNBA titles with the Storm in 2004 and 2010. With wins Friday night (89-76) and Sunday afternoon, the Storm remained unbeaten in home games in the WNBA Finals.
Bird is the common factor in Seattle's three championship runs, which have been under different coaches—the late Anne Donovan in 2004 (first female coach to win a WNBA title), Brian Agler in 2010 and Dan Hughes in 2018. Hughes has had a storied career coaching in the WNBA, but has never won a title.
"You knew Washington would respond after game one, and that second quarter was an example, I think, of how good they were," said Hughes. "What I was pleased with was that we realized at halftime that we've got to kind of back out and re-establish some things."
He continued, "You've got two great teams going against each other. It was really imperative that Jewell [Loyd] kind of become part of our flow, and I thought she did a great, great job of giving us that flow at that point. It came down to a stop, and I thought we really did a good job."
In her fourth year in the league, Loyd is becoming increasingly strong. She had 13 points, four assists and four rebounds in Sunday's game cheered on by the Storm's fans.
"It makes it easier to go out there and play," said Loyd. "There are times when you are tired and the crowd goes nuts and you are right back in it."
She concluded, "Going into game three we are trying to execute. We have to continue to play with energy and stay motivated."