White cop fatally shoots Black man after entering wrong apartment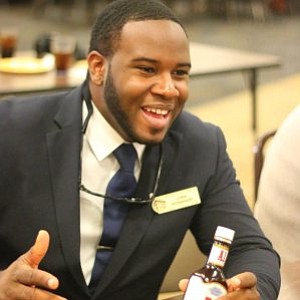 Outrage continues in Texas over the police shooting of an unarmed Black man who was sitting in his home when a white officer entered and fatally shot him.
The victim, 26-year-old Botham Shem Jean, was sitting in his apartment in Dallas last Thursday night when officer Amber Guyger, who was off duty, opened fire when she entered his home. Guyger claimed she thought the apartment was hers when she went in.
Guyger claims in an affidavit that the door to the apartment was slightly open and when she entered she said she saw a silhouette and thought it was burglar. Guyger yelled out two commands before opening fire and shot Jean twice, hitting him in the torso. He was taken to the hospital where he later died.
It was only when Guyger called 911 for help and turned on the lights, she claims, that she
realized she was in the wrong apartment.
Guyger's apartment is directly beneath Jean's and they did not know each other. Officials believe that Guyger mistakenly went to the wrong floor and entered the wrong apartment thinking it was hers.
The officer was arrested and charged with manslaughter; however, Guyger could face more serious charges. She posted $300,000 bail and was released from jail.
The Texas Rangers are taking over the
investigation. Guyger's blood was taken for testing for drugs and alcohol.
"The grand jury will be that entity that will make the final decision in terms of the charge or charges that will come out of this case," Dallas County District Attorney Faith Johnson said to the media this week. "We prepare to present a thorough case to the grand jury of Dallas County, so that the right decision can be made in this case."
A four-year veteran of the Dallas Police Department, this incident isn't Guyger's first time firing her weapon. In 2017, she reportedly shot and injured someone during a traffic stop when a passenger in the vehicle she stopped took Guyger's Taser.
A native of St. Lucia, Jean moved to Dallas in 2016 where he took a position at PricewaterhouseCoopers. He volunteered his time helping orphaned children in St. Lucia and wanted to do mission work in Africa. Jean was also known for his singing at worship services.
"The No. 1 answer that I want is what happened," Jean's mother, Allison Jean, said to local media. "I have asked too many questions and I have been told there are no answers yet."
Jean's family has retained civil rights attorney Benjamin Crump, who is best known for taking on the Trayvon Martin case. Jean's family disputes the officer's claim that the door to Jean's apartment was open. Witnesses have reportedly come forward saying they saw Guyger knocking at the door.
"This affidavit is very self-serving," said Crump. "Botham Jean is not here to give his version of what happened because he's dead."
Protesters took to the streets of Dallas this week in response to the shooting. Demonstrators say Guyger should be charged with murder instead of manslaughter.
"I'm mad, I'm sad, this is how you take hope from the people," said protester and McKinney City Councilman La'Shadion Shemwell. "This is how you show people they're powerless."