Analysis of 2017 drug overdose deaths reveals that Black New Yorkers are dying
9/20/2018, 10:53 a.m.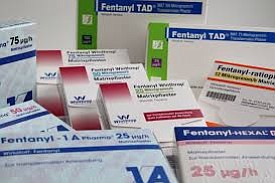 The Health Department published an Epi Data Brief showing that drug overdose deaths in New York City remained at epidemic levels in 2017, although the rate of increase slowed down significantly that year with a 2 percent overall increase, compared with the 51 percent uptick recorded for 2016.
There were 1,487 drug overdose deaths in 2017 in the city (including city residents and nonresidents). That is 62 more deaths than in the previous year. In contrast, the year 2016 had more deaths than 2015. The Data Brief updates the provisional quarterly report the Health Department released in May 2018, which showed 1,441 overdose deaths for 2017.
"Despite taking an all-hands-on-deck approach to the opioid crisis, overdose deaths continue to rise in New York City," said Assembly member Linda B. Rosenthal, chair of the New York State Assembly Committee on Alcoholism and Drug Abuse. "Our communities are struggling with unimaginable loss, and it is clear that partners at every level of government must work together with advocates to provide more robust resources to families and individuals on the front lines struggling to survive. We must work together to expand our prevention education, treatment and recovery services city and statewide."
Fentanyl—a potent, synthetic opioid 50 to 100 times stronger than morphine—was the most common substance involved in drug overdose deaths. It was detected in more than half (57 percent) of all overdose deaths, compared with 44 percent in 2016. Hunts Point-Mott Haven and Highbridge-Morrisania in the South Bronx are the neighborhoods with the highest rates of overdose death, with overdose rates more than twice the citywide average. For the first time in 11 years, compared with whites and Latinos, Black New Yorkers had the highest rate of drug overdose deaths. In 2017, the largest number of Black New Yorkers dying resided in the Bronx and Manhattan.
"New York City's drug overdose epidemic continues, but the story of who is affected is changing," said Acting Health Commissioner Dr. Oxiris Barbot. "For the first time in over a decade, the risk of fatal overdose is higher in African-Americans than in whites. Still, the rate of increase has slowed, and we are optimistic that the many efforts of HealingNYC are moving us in the right direction. These include connecting more New Yorkers to medications for addiction treatment and life-saving naloxone. We are committed to using our data to target our approaches to the communities most at risk of overdose."
Healing NYC—an attempt to reduce opioid overdose deaths launched by Mayor Bill de Blasio and First Lady Chirlane McCray—will increase overdose prevention efforts in the Bronx and other communities most affected by this epidemic by carrying out the following actions:
• Distributing at least 15,000 naloxone kits to opioid overdose prevention programs in the Bronx, with a focus on the neighborhoods with the highest rates of overdose death.
• Expanding access to medications for addiction treatment at 12 new sites citywide, with two additional sites in the Bronx and four additional sites in Manhattan.
• Expanding the newly formed Faith in Harm Reduction partnership between the harm reduction and faith communities to address the overdose crisis among Black and Latino New Yorkers in the hardest hit neighborhoods.