Analysis of 2017 drug overdose deaths reveals that Black New Yorkers are dying
9/20/2018, 10:53 a.m.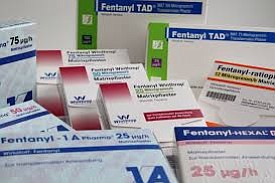 • Building a coalition of community members and organizations to develop targeted strategies for Bronx residents and Black and Latino New Yorkers.
• Continuing the Rapid Assessment and Response Initiative, which conducts targeted overdose prevention and educational outreach in the Hunts Point-Mott Haven and Highbridge-Morrisania neighborhoods in the Bronx and Washington Heights-Inwood in Manhattan, three communities of color with the highest citywide overdose death rates.
Since the launch of HealingNYC, more than 139,000 naloxone kits have been distributed to opioid overdose prevention programs citywide and more than 1,000 clinicians were trained to prescribe buprenorphine. Also, a free mobile app, "Stop OD NYC," was launched to teach New Yorkers how to recognize and reverse an overdose with naloxone. The app links individuals to nearby community-based programs and pharmacies where naloxone is available without a prescription.
The city is committed to helping New Yorkers with addiction receive treatment and care, with naloxone being available for free from registered opioid overdose prevention programs. The Health Department also offers regular free naloxone trainings and free naloxone kits at its main office in Queens and the Tremont Neighborhood Action Center in the Bronx, which teach New Yorkers to recognize the signs of an overdose and respond by calling 911 and administering naloxone.