Arthur Mitchell, legendary ballet trailblazer, dies at 84
Zita Allen | 9/20/2018, 4:30 p.m.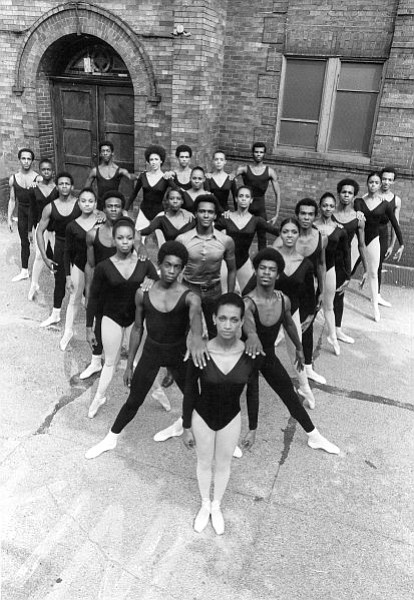 Arthur Mitchell, the legendary force of nature who changed the face of American dance as the first African-American to join the New York City Ballet under the direction of George Balanchine and Lincoln Kirstein (and in 1955 was promoted to principal), and then as the founder of the groundbreaking Dance Theatre of Harlem, died Wednesday, Sept. 19, in Manhattan. He was 84.
Mitchell was an internationally recognized dancer, artistic director, choreographer, educator and visionary. During one of the numerous recent tributes to him hosted by Columbia University on the occasion of the acquisition of his vast archives, Mitchell described himself as a "political activist through dance." One has only to recall the impressive list of personal and professional accomplishments to know how true that is—witness his embodiment of neo-classical ballet in Balanchine's masterpiece "Agon" or his memorable performances in numerous other works. But his role as ballet change-agent is most evident with Mitchell's founding of the Dance Theatre of Harlem, the groundbreaking and paradigm-shifting ballet company he launched in 1969 with the help of former teacher, Karel Shook, after the assassination of civil rights leader the Rev. Dr. Martin Luther King Jr. The company continues Mitchell's legacy with one of Mitchell's protégés at the helm, former DTH prima ballerina Virginia Johnson.
A man whose elegant bearing, rich dark chocolate skin, chiseled cheekbones, sculptured features and piercing gaze made him stand out in any setting, Mitchell was also an observant, intelligent and doggedly determined soul. He once told a Dance Magazine writer, "I'm a doer…I'm like a bulldozer. Nothing can stop me." Through sheer force of will Mitchell changed the dance world forever, breaking down barriers and opening doors and enabling many aspiring Black dancers to enter what had essentially been the lily-white world of American ballet. Of course, there is still work to be done, but his impact is undeniable and as the world mourns Mitchell's passing, his legacy endures as DTH prepares to celebrate that legacy with its 50th anniversary season.
It is comforting to know that, according to Mitchell's niece, Juli Mills-Ross, when he died as a result of congestive heart failure, he was surrounded by family and friends. In addition to Mills-Ross, Mitchell is survived by nieces and nephews Louis, Debbie, Linda, Brenda Mills-Hinds, Lisa Lynch, Jaynette Mills-Simmons, Charles Mitchell Jr., Sandra Mitchell and sisters-in-law Marsha Mitchell and Susie Mitchell. A private funeral will be followed, at a date yet to be announced, by a public memorial. A lengthier obituary and tribute to the legacy of this great man will follow in next week's Amsterdam News.