Coltrane Thrice CPF review
Ron Scott | 9/20/2018, 11:30 a.m.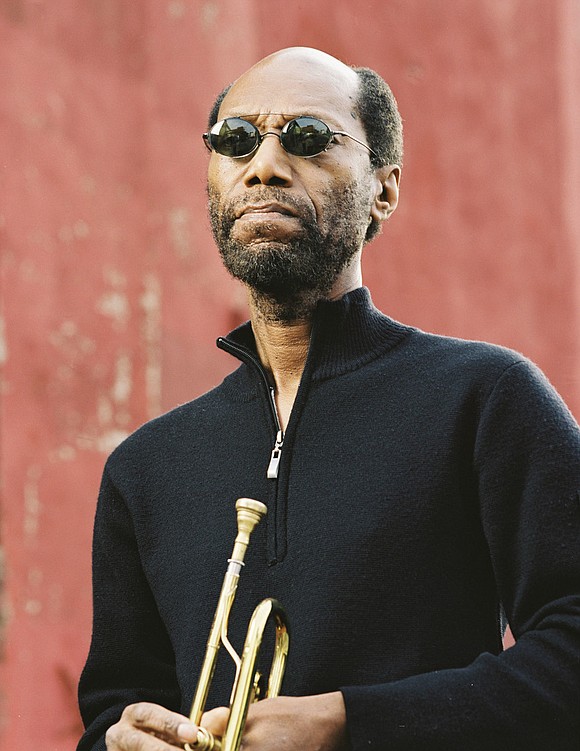 Birdland jazz club (315 W. 44th St.) will present Coltrane Revisited, celebrating John Coltrane's birthday, Sept. 18 to Sept. 22, with two sets each night at 8:30 p.m. and 11 p.m.
The all-star ensemble will feature alto saxophonists Greg Osby, Vincent Herring and Jaleel Shaw and tenor saxophonist Jon Irabagon, with pianist Helen Sung, bassist Lonnie Plaxico and drummer Matt Wilson.
To be part of a tribute band for John Coltrane is by far and honor, but at the same time, these musicians have their work cut out for them. Coltrane played more than music. His compositions and unique sound were flights into the mystical bliss of his genius.
The transcendental voyage of a "Love Supreme" offers prayers of praise as his saxophone speaks with tonal riffs and flurried improvisations, giving us stories of "Alabama" and "Africa/Brass." It jumps up and shouts for "Ole." And what he does for the well-traveled standards "Invitation" and "My Favorite Things" is virtuoso.
For years they have said Coltrane plays "free jazz," which is an oxymoron. The term jazz is representative of an improvisational music that gives the musician infinite concepts. All jazz musicians play free jazz. From my perspective, Coltrane is the voice of the blues from a spiritual light that radiates our musical senses.
Just listen to any of his compositions and blues is a prominent force from his albums already mentioned to ballads, even "Mating Call" with Tadd Dameron (Prestige 1956), "Live at Birdland" (Prestige 1963) or the duo album "Duke Ellington and John Coltrane" (Impulse 1962). Any listener will find it extremely difficult to find music more beautiful (especially the cut "In a Sentimental Mood"). Coltrane had a big bold tone that was intimate with the blues.
Members of this Coltrane ensemble are well-inaugurated with reputations as band leaders, composers and innovators in their own right, so it is going to be quite an engagement in the name of Coltrane. Coltrane was born Sept. 23, 1926, and died July 17, 1967.
For reservations visit the website www.birdlandjazz.com.
Sept. 22, Harlem celebrates the fifth annual John Coltrane Birthday Jazz Fest at the Malcolm Shabazz Harlem Market, 52 W. 116th St., from 1:30 p.m. to 5 p.m.
The celebration will feature Harlem's own international saxophonist and composer, Bill Saxton, along with Alvin Flythe and Todd Herbert on tenor saxophones and Dr. John Satchmo Mannan on soprano saxophone, and if you are cool he might drop some vocals on you. Rounding out the ensemble will be pianist Gary Fisher, bassist Tank Shah and drummer Mike Flythe. The concert is free. For information, call Rahima at 212-662-4493.  
Sistas' Place (456 Nostrand Ave.), the Brooklyn jazz oasis, pays tribute to John Coltrane Sept. 22, featuring Rene McLean on sax and flutes, with pianist Hubert Eaves III, bassist Radu Ben Judah, drummer Ronnie Burrage and Baba Neil Clarke on African percussion instruments. This event kicks off the club's 24th season of live jazz.
Tickets are $20 in advance and $25 at the door. Make your reservations at 718-398-1766. Support the struggle, support the music.