Coltrane Thrice CPF review
Ron Scott | 9/20/2018, 11:30 a.m.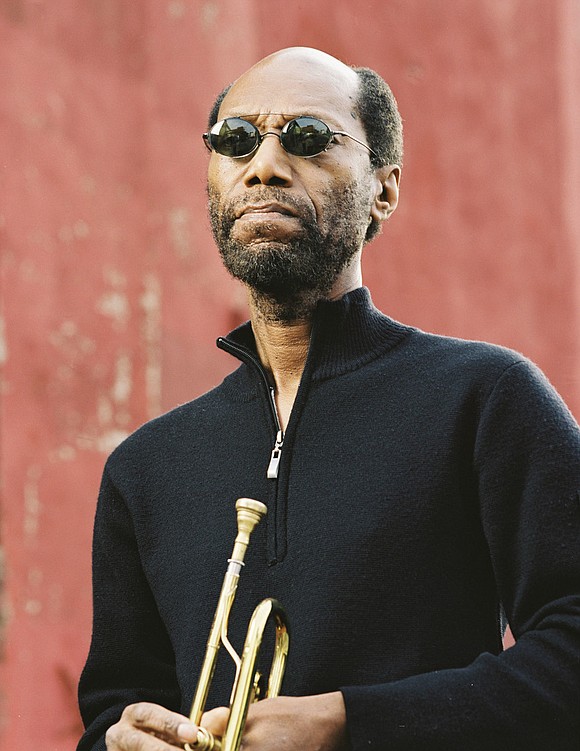 Carolina Slim (aka Elijah Staley) earned his New York City reputation by playing his guitar in the subway system as part of the MTA's Music Under New York program. He was one of the last great Piedmont Blues artists.
Sept. 19, The Fraternal Order of Society Blues (Slim's young proteges) will pay tribute to the life and music of Carolina Slim at the Grand Lodge of New York F. & A.M. at 71 West 23rd St. Two shows are at 8 p.m. and 10 p.m.
When Slim, a native of Denmark, S.C., left this mortal coil Feb. 16, 2014, the group decided to keep his music going. Debuting on Columbia University's WKCR radio just a few days after the funeral, The Fraternal Order of the Society Blues, made up of three of Slim's most prominent students, decided to extend the music of Carolina Slim into the future.
The trio includes guitarist and vocalist Jeremiah Lockwood. He began playing with Slim at the early age of 14. Ernesto "Lover Cat" Gomez, on harmonica and vocals was in his mid-20s when he began to accompany Slim. Ricky "Dirty Red" Gordon, washboard and vocals, is the elder statesmen in the trio. He has had a long and storied career as a performer with Wynton Marsalis and as a composer and actor collaborating with filmmaker Spike Lee.
Once on a gig underground in a NYC subway station with Slim, Gordon brought a huge drum set. Afterward, Slim said, "Ricky you need to lighten your load." From that day, he began playing the washboard, scrapping with his signature 12-gauge shotgun shells. Tickets are $25 at the door. This past summer's Charlie Parker Jazz Festival got off to an early start at the National Jazz Museum in Harlem, presenting a conversation with the trumpeter, composer and arranger Charles Tolliver.
Although born in Florida, he was raised in Harlem from an early age. His grandmother bought him a trumpet when he was 8 years old. Although he took lessons, he is basically self-taught.
As a youngster, he won Amateur Night at the Apollo playing the song "Because of You."
The conversation focused on two main subjects the 50th celebration and re-issue of his album "Paper Man" (Black Lion 1968). It was his debut album, featuring saxophonist Gary Bartz, pianist Herbie Hancock, bassist Ron Carter and drummer Joe Chambers. Aside from this outstanding group of rising young comets, all six compositions were Tolliver originals.
Tolliver began his career in the band of saxophonist Jackie McLean. He credits jazz promoter extraordinaire and writer Jim Harrison with helping him get his first gig with McLean at the Blue Coronet in Brooklyn where he was hired. He played on many of McLean's Blue Note recordings.
"Paper Man" was re-issued by Blue Note Records for the 50th anniversary. The release was a collaboration between the label's producer, Meghan Stabile, and Tolliver. Stabile is also the founder of Revive Alive, a music company that has played a prominent role in bringing young people into the world of jazz and promoting concerts that pair established musicians with younger guns and the hip-hop community.