Fredi Washington, a talented actress and devoted activist
Herb Boyd | 9/20/2018, 11:04 a.m.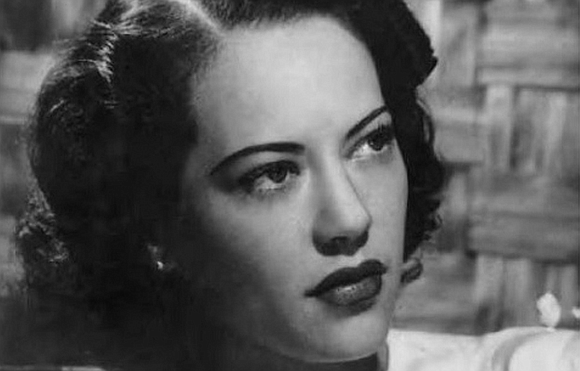 When actress Regina Hall was asked to cite a Black woman who influences her career, she conjured Fredi Washington. Ironically, a few days earlier, I had just finished reviewing my book on the Harlem Renaissance and edited a chapter in which Washington was included. Now, for me to recall Washington's place in films and stage is not that revelatory, but for Hall, of another generation, to recall Washington was quite surprising.
Washington, to refresh the memory of those of my generation and before as well as to introduce her to the much younger readers, was a breakthrough actress whose stunning good looks often obscured her ability to give a character resonance and plausibility.
Born Fredericka Carolyn Washington, Dec. 23, 1903, in Savannah, Ga., she was the oldest (some say she was among the youngest of the children) of several siblings, and after her mother died she helped to care for them. She was a student at St. Elizabeth's Convent School for Colored Girls in Cornwells Heights, Pa. when her family, now expanded to include more siblings, moved to Harlem during the Great Migration.
In Harlem, Washington attended Julia Richman High School, and almost as soon as she graduated she began performing as a dancer. In 1921, when "Shuffle Along" made its debut on Broadway, she was in the chorus line and later, through her friendship with Josephine Baker, she became a member of the "Happy Honeysuckles" cabaret ensemble.
Her good looks and her charm attracted a number of producers, and in 1926 she was offered a role to co-star with Paul Robeson in "Black Boy," a play based roughly on the life of the great boxer Jack Johnson. For some reason, Washington was listed as Edith Warren on the playbill just before opening night, according to Martin Duberman in his exhaustive biography of Robeson. She was in awe of Robeson but soon settled into her role as leading lady with Robeson's gracious support.
After this successful engagement, and rumors of an affair with Robeson, Washington formed a partnership with dancer Al Moiret, and they were particularly popular in London.
But acting was her dream and it began to materialize with a part in the film "Black and Tan," featuring a performance and music by Duke Ellington, in which she played a dying dancer. There was reportedly a short love affair between her and Ellington. She acquired a more substantial role again with Robeson in "The Emperor Jones." Several of the passionate scenes with Robeson were cut, even after her skin was darkened so that she would not appear to be a white woman. During a short stint with Duke Ellington's band, it was said she passed as white while touring the South.
A year later, in 1934, she scored her most memorable role in "Imitation of Life," in which she portrayed a light-skinned Black woman who passed as white, which, in effect, personified the many "tragic mulatto" roles given to Black women. Such roles for Washington were merely impersonation, because she was outspokenly Black, insisting time and time again, "I am a Negro and I am proud of it." After her last film, "One Mile from Heaven" in 1937, in which she played opposite to Bill "Bojangles" Robinson, she left Hollywood and returned to the stage and devoted more time to activism.