Legalize marijuana for all, not the select few
ASSEMBLYMAN WALTER MOSLEY | 9/20/2018, 12:59 p.m.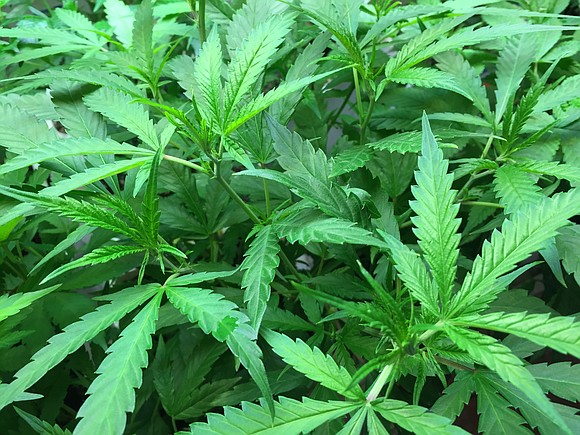 New York is more ready than ever to legalize adult-use cannabis. Now that the New York Department of Health has backed full legalization, we have the ability to make it a reality in the next year.
As we concluded this year's legislative session in Albany, we came that much closer to presenting a comprehensive bill to legalize responsible adult marijuana use in New York State. With the recent state DOH report weighing in on the benefits of legalization, we have the political will to do this. What will be most critical as we take these steps forward is how we will work to undo the damage that the war on drugs has done to communities of color.
Decades of punitive drug policies have destroyed thousands of lives and families while effectively stripping many of opportunity. Unfortunately, these drug laws have not only been a moral and fiscal failure, but have also been tremendously discriminatory against people of color. It will not be enough to simply legalize with an eye toward the economic benefits. We must also address the inherent racism in our justice system, setting forth deliberate policy and reforming the way drug laws are enforced to change the paradigm of racially based criminalization.
As evidenced by the state's DOH report, times have changed and so have attitudes, yet New York law has failed to keep pace with the evolving attitudes regarding marijuana. Although many of our leaders hang on to their outdated assumptions about marijuana, most their constituents support legalization. A 2018 Quinnipiac University Poll found that 93 percent of Americans support medical cannabis, with 63 percent supporting legalization for adult use. With each passing year, the stigma around cannabis diminishes, and states across the nation are realizing it.
We cannot stand by as our neighboring states reap the benefits of marijuana while New Yorkers, particularly those of color, are unfairly and disproportionately arrested for marijuana use.
Noted in the DOH report, New York State's hundreds of thousands of marijuana-related arrests and prosecutions over the past two decades "have disproportionately affected low-income communities of color." In fact, Black and Brown people in New York City are arrested at 10 times the rate of white people for the same rate of marijuana usage, and a new finding showed that 93 percent of arrests this year in New York were people of color. These reports only emphasize the fact that people of color have paid the price, forced to serve time and forever bare the dark mark of an arrest on their records, while their white counterparts have openly used it free of prosecution.
Recently, I had the opportunity to travel to Nevada, where adult-use marijuana has been legal for almost a year, and tour some of the state's top cannabis stores and facilities. It was made quite clear that the medical value and state revenue generated from the legal marijuana industry is without question. Ultimately, legalization allows for better regulation, licensing and consumer protection while providing many with the potentially life-saving medical value that marijuana offers to those who would not normally have access. However, as we continue to educate ourselves as legislators on the topic of legalized and responsible adult use, there is also an urgency in bringing about first the basic necessity for equal justice and application of the law.
The new era of progressive thinking around marijuana cannot be removed from the impact on communities of color. Legalizing marijuana shouldn't be for a select few in American society, but to bring restorative justice to the drug war's selective victims.