Make America Great Again: Trump Must Go! #86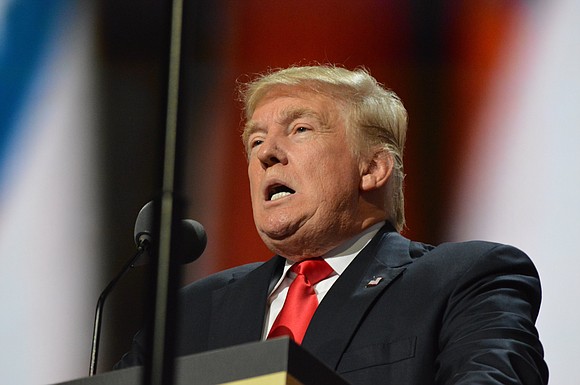 During an interview Tuesday, Trump asserted, "I don't have an attorney general. It's very sad."
He could have added without any pushback from us that we don't have a president either, at least not one who is ready to uphold the rule of law and stand by our constitutional and democratic rights.
If Trump is disappointed in Jeff Sessions, as he has stated unequivocally, then he should know how disappointed millions of Americans are—even an increasing number who voted for him—with his reign in the White House.
We are not, however, disappointed that Paul Manafort, his former presidential campaign manager, has pleaded guilty to federal charges and has agreed to cooperate with special counsel Robert Mueller and his probe of the Russian intervention in the 2016 elections.
Nor are we at all dismayed that Brett Kavanaugh, Trump's nominee for the Supreme Court, is being accused of sexual misconduct when he was a teen.
A very interesting string of accusations are thus in play: Kavanaugh is nominated for a position held by a justice who went through similar circumstances and by Trump who has denied charges of sexual harassment.
Each day has brought new developments in the nominee's confirmation process, the latest being that he is willing to appear before the Senate Judiciary Committee to clear his name of the charges. His accuser, Christine Blasey Ford, after reportedly agreeing to do the same, is now apparently willing to do so only after the FBI investigates the matter.
Even more recent, there appears to be a case in which Ford's parents were involved in that was handled by Kavanaugh's mother suggesting revenge motives by Ford.
At the pivotal center of these murky events is Trump because he brought Kavanaugh out of the shadows, hired Manafort and others such as attorney Michael Cohen, who is facing sentencing, and put Sessions in charge of the Justice Department.
Others, too, are part of this scenario that keeps Trump as busy as a spider spinning a web of denial and confusion. But with each revelation he becomes more deeply ensnared, and our cheers for his ultimate collapse accompany our persistent call that to Make America Great Again—Trump Must Go!