A weekender's guide to Chicago
Dana Givens | 9/20/2018, 11:26 a.m.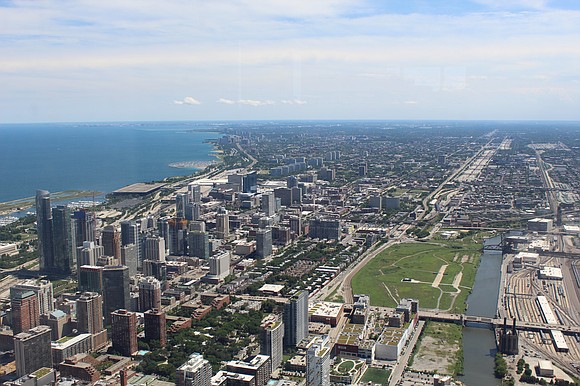 Chicago is a city with much to offer. With its diverse food offerings, attractions, music lounges and plush cocktail bars, the Midwest city is a great weekend escape for those looking for a quick domestic trip and a change of scenery (it's only a two-hour plane ride from New York, so you don't have to worry about pushing through a long flight). For those who may not know where to begin, we created the essential guide for the perfect weekend in Chicago.
FRIDAY
Check-in at the Homewood by Hilton in Downtown Chicago
Chicago's Magnificent Mile at the heart of its downtown area has a lot to offer, from great shopping to dining options along with great hotel options. If you're looking to have the comforts of home, then your best option is the Homewood by Hilton on East Grand Avenue. The central location makes it easy to get to any of the tourist attractions and hubs of transportation (if you need a ride, Lyft offers a good deal). The best part is that each room comes with a fully equipped kitchen and offers complimentary delivery service, so you can give the concierge your grocery list and they will go to the nearest supermarket, such as Trader's Joes or Whole Foods, to pick up all your things for you.
Dinner at the Purple Pig
With so many great options within walking distance it's easy to get overwhelmed, but one place you need to try before you leave Chicago is the Purple Pig (though if meat isn't a part of your diet then you may not be able to handle the options on this menu). As its name suggests, it is a carnivore's dream with slow-cooked baby back ribs, fried pig ears and a lengthy list of cured meats to choose from.
Evening cocktails at Three Dots and a Dash
After dinner, walk off your food and head to another neighborhood cocktail bar called Three Dots and a Dash. In a small alley off the main street, you'll find this Polynesian style bar with fun cocktails in authentic tiki glasses. Enjoy your after-party with creations such as the Fijian Mermaid and the Skull Wall.
SATURDAY
Become inspired at the Art Institute of Chicago
You can take your Saturday with an early afternoon visit to the Art Institute of Chicago that has a large collection of art pieces from around the world. You can receive free admission when you purchase a City Pass and present the booklet to front desk to redeem for entry. After your visit, you can take a break in Grant Park and enjoy a classic Chicago hot dog.
Get the best views of the city at the Skydeck
About 10 minutes from the art museum is the Sears Tower where you can go up to the Skydeck and take Instagram-worthy snapshots of the city skyline. Be prepared for a long wait to get into the booths to get your picture; try to come early in the day or evening to catch the sunset. You can also use your City Pass for priority fast pass to go up to the top with no long line.