A weekender's guide to Chicago
Dana Givens | 9/20/2018, 11:26 a.m.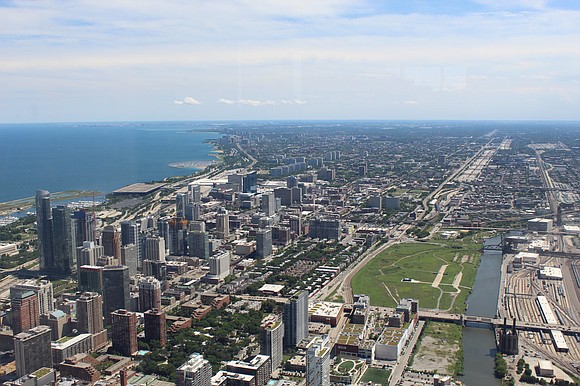 Lunch at Pacific Standard Time
On the North side, you'll find the artisanal farm-to-table restaurant called Pacific Standard Time that brings a touch of California to the Midwest. Everything is locally sourced from the area.
Take a picture at the Bean in Millennium Park
A Chicago trip isn't complete without getting your picture taken at "Cloud Gate," known locally as the Bean, in Millennium Park. It is full of tourists all trying to get that perfect shot, but it's worth the trip to see up close.
Experience 360-degree views at 360 Chicago
Formerly known as the John Hancock Observatory, you can go up to the top and sign up for Sky Yoga classes with stunning views of the city in the mornings on weekends. In the afternoons, you can use your City Pass for express entry to experience Tilt, where you can lean in for a whole new view of the city.
Drinks and light bites at Beatnik on the river
Get drinks at hot spot Beatnik with views of small boats going down the Chicago River. Creative cocktails include ginger lemonade affectionately named Bey Juice and the Cava Cobbler. It gets crowded pretty quickly so try to get there early or you can call and make reservations ahead of time.
Party at the Suite Lounge
You can end the evening with the Saturday parties at the Suite Lounge. The basement space has a great drink menu and gets a pretty good crowd on weekends.
SUNDAY
Brunch at Café Robey
Before you head to your flight, take a trip to the Wicker Park neighborhood and get brunch at the Café Robey. It offers classic American fare from shrimp po' boys to avocado toast. The restaurant is cozy with great food and the perfect last meal to have in town before heading to the airport.