Arthur Mitchell: The man and his legacy
Zita Allen | 9/27/2018, 2:14 p.m.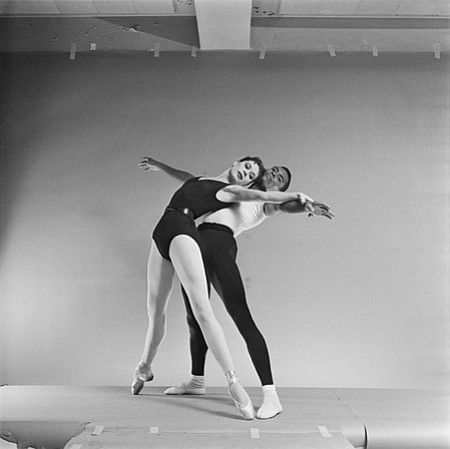 The company wowed audiences from the Caribbean to Latin American, Western and Eastern Europe, Russia and Africa with an eclectic selection of neo-classical ballets, modern and Afrocentric works and a breathtakingly beautiful "Firebird" and "Giselle." Critics declared DTH "a miracle." The dancers became stars. Performances attracted new audiences. Some doors, once closed, opened. Although Mitchell's impact is yet to be fully acknowledged, it was truly profound.
His loss is deeply felt by generations of DTH dancers, such as Virginia Johnson, Lydia Abarca, Gayle McKinney, Lorraine Graves, Keith Sanders, Robert Garland and others. His success even encouraged contemporaries such as former Ballet Russe de Monte Carlo's Raven Wilkinson, who joined that company shortly after Mitchell was accepted into NYCB. And, Philadanco's Joan Myers Brown said DTH also offered her students valuable career opportunities. The doors Mitchell helped open led onstage, backstage or to managerial positions. Just ask Vernon Ross, wardrobe assistant for ABT's male principals, or Ron Alexander, dance director at Bed-Stuy Restoration, or Marcia Sells, Dean of Students at Harvard Law School, or Alicia Graf, newly appointed director of the Dance Division at Juilliard. As close friend Carol Wiggins said, "Mr. Mitchell was a young man raised in Harlem who, despite success downtown, came back to Harlem and to help his community, and the community loved and respected him for it."
"I'm so grateful for what he's done for DTH and for me" said former prima ballerina and current Artistic Director Virginia Johnson, fighting back tears. "You know, they told me I couldn't be a ballerina, but he made me into one. I danced 'Giselle.' I'm 5-foot-8, and I danced 'Giselle.' In those days, big people like me didn't do roles like that. I don't care what color your skin is. My life would not be anything near what it is now without Arthur Mitchell."
One after another, members of the DTH family testified to the impact Mitchell had on their lives. "He took a 17-year-old half-Black, half-Puerto Rican girl from the Grant Houses in Harlem and turned me into a ballerina," said a sobbing Lydia Abarca, the first Black ballerina featured on Dance Magazine's cover and in a photo spread by Queen Elizabeth's brother-in-law, Lord Snowdon. "I had trained at Juilliard and Harkness, but it wasn't until I met Mr. Mitchell that I was really introduced to ballet. He took me places and taught me things I never, ever would have been able to do otherwise."
"He was more than an artistic director of Dance Theatre of Harlem," said Theara Ward, only 12 when she came to DTH. "Mr. Mitchell was our dad, and like a dad he had strict rules for how we dressed and behaved. I'll never forget before our trip to Russia we had to learn all kinds of protocol. He was relentless in his pursuit of excellence, and his coaching is etched in my body, my DNA, my spirit."
"He made our lives extraordinary" said former ballerina Lorraine Graves, who, in recent years, Mitchell relied on to mount DTH ballets in other companies. "I would never have gone to South Africa and met Nelson Mandela, shaken hands with Princess Diana or met Michael Jackson had it not been for Mr. Mitchell. I'm not only grateful, I'm humbled by this."