Bill Cosby, 'America's Dad,' sentenced to 3 to 10 years
Herb Boyd | 9/27/2018, 12:55 p.m.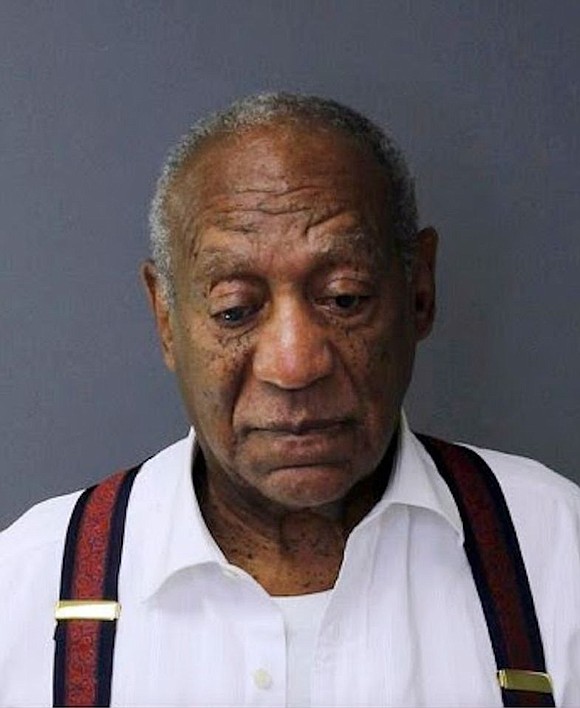 Bill Cosby, "America's Dad," was sentenced to 3 to 10 years in prison Tuesday by Judge Steven O'Neill in Norristown, Pa. After citing that Cosby was a "sexually violent predator," O'Neill denied him bail during the pending appeals. Cosby, manacled in handcuffs, was immediately placed in custody and led from the courtroom, his head bowed and accompanied by his defense team.
It was a sad ending for a man who, as a comedian and an iconic television personality on "The Cosby Show" as Dr. Cliff Huxtable, had endeared himself to the nation's living rooms. But it was at his suburban home that the jury decided he had sexually assaulted Andrea Constand, one of several women who had brought similar charges against him.
"Mr. Cosby, you were convicted of a very serious crime," the judge said, "…you penetrated Andrea Constand's genitals without her permission." He added that it was Constand's written statement that was an important factor in his sentencing.
Constand wrote, "Bill Cosby took my beautiful, healthy young spirit and crushed it. He robbed me of my health and vitality, my open nature, and my trust in myself and others."
Cosby declined to make a closing statement, but his representative Andrew Wyatt, outside the courtroom, was vociferous in his comments, blasting the trial as one of the "most racist and sexist trials in the history of the United States."
He said, "They persecuted Jesus and look what happened. I'm not saying that Mr. Cosby is Jesus, but we know what this country has done to Black men for centuries."
Camille Cosby, Cosby's wife of 54 years, was equally outraged and had earlier asked that O'Neill recuse himself. In her statement, she said, "We have now learned that Bill Cosby was denied his right to a fair trial."
This trial was the second, with the first one ending in a hung jury, but this time Cosby was convicted in April for drugging and molesting Constand in 2004. She had worked at Temple University, Cosby's alma mater. He was found guilty of three counts of aggravated indecent assault.
Before Cosby was taken to the Montgomery County jail for processing and transferal to state prison, his attorneys had pleaded leniency for their 81-year-old and infirmed blind client, but to no avail.