Bowles maintains confident in his rookie QB—focuses on his progression
Vincent Davis | 9/27/2018, 11:06 a.m.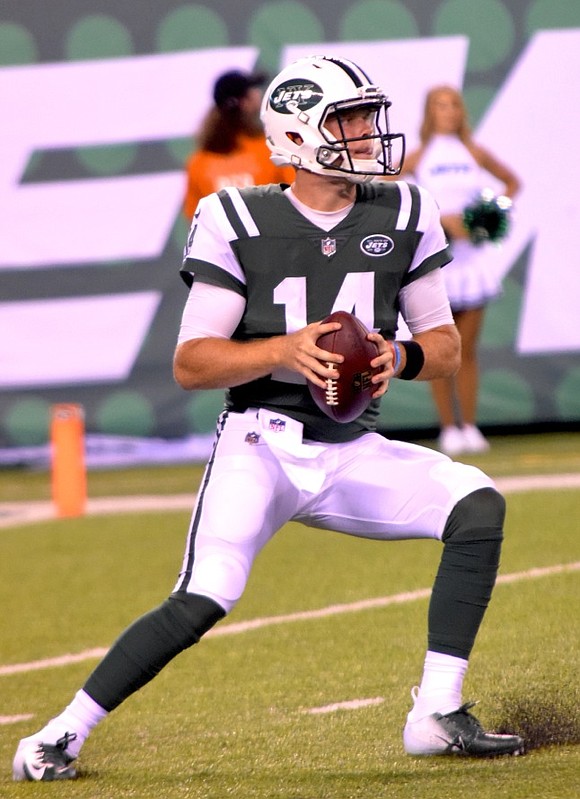 Three NFL games in 11 days, a Monday night, a Sunday afternoon and a Thursday night, for the New York Jets, opening up their new season—one win and two losses.
Three scheduled games are usually played in a 15-day time period, Sunday to Sunday to Sunday. That is not an excuse for the Jets losses to the Miami Dolphins at home, Game 2, or their loss to the Cleveland Browns, Game 3, last Thursday night.
The Jets won Game 1 on the road against the Detroit Lions 48-17, lost at home to Miami 20-12 six days later, and then succumbed to the Browns in the second half on the road, 21-17, four days later.
"We could have coached better, and we could have played better," said Todd Bowles, the Jets' head coach, not making any excuses. "All the way around on both sides of the ball, including special teams. We just couldn't make a play."
He added, "There were a lot of things we could have done better that have hurt us in the past two or three weeks that we are going to try and work on. We understand that we need to do a better job on both sides."
The Jets have 10 days between the Cleveland loss and their road game Sunday afternoon against the 2-1 Jacksonville Jaguars.
Jacksonville started the season off by defeating the New York Giants 21-15 in Week 1 and Tom Brady's New England Patriots 31-20 in Week 2, but could only score 6 points in Week 3 against the Tennessee Titans. The positive is the defense only gave up 9 points.
Bowles is out there with a rookie quarterback, Sam Darnold, learning on the job. His focus is split between getting wins and Darnold's development.
According to Bowles, it's more or less the little things for Darnold, approving of the job that he's been doing. "Getting in and out of the huddle," he noted. "Getting the guys on the ball and ready to go."
He also emphasized the adjustments that Darnold must also be able to make. "The more blitzes and coverages he sees, the more adjusting he will do with the audibles, and everything else." He said.
For now, Bowles is rolling with what he's got. "I think Sam has the right mentality, and he has the right work ethic to learn what he has done wrong, as well as the rest of the team." He said.
He acknowledged that Darnold has made some good plays as well as some bad ones. He stated, "He had some plays that he can learn from, and some plays that he would like to have back. I think he will come out of it fine."