Hawa Bah and supporters demand Mayor de Blasio drop appeal against the NYPD
Faith Osunde | 9/27/2018, 1:05 p.m.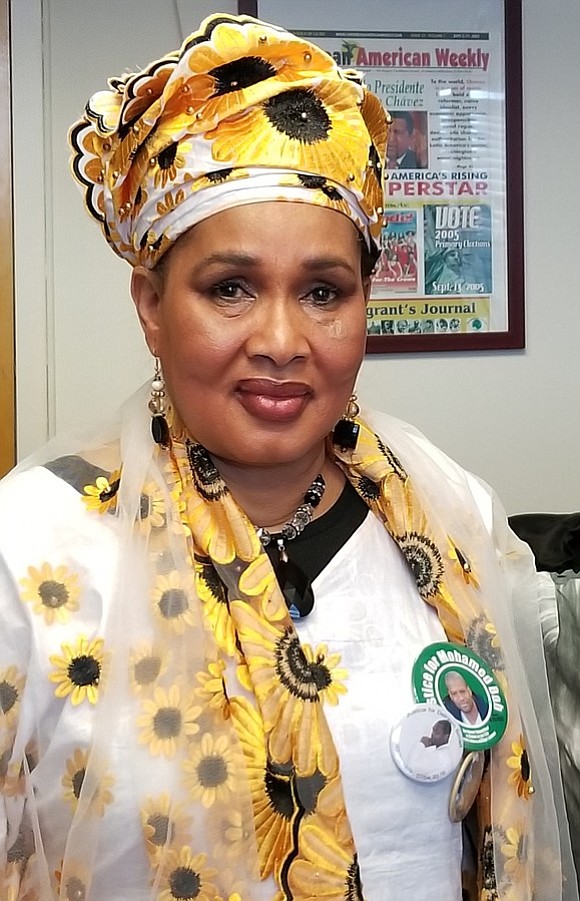 New York City Council Member Jumaane Williams stated, "I'm ashamed to be a part of city government today. The reason that many of us are in leadership positions are on this single issue alone."
Other speakers who came to support were Eric Vassell, father of Saheed Vassell; Joshua Lopez, nephew of John Collado; Angie Hicks, aunt of Shantel Davis; Randolph McLaughlin, Bah family attorney;
Council Member Bill Perkins; Council Member Inez Barron; Imam Souleimane Konaté; Masjid Aqsa; Justice Committee; Arab American Association of New York; Communities United for Police Reform;
Desis Rising Up and Moving; Interfaith Center of New York; and the NAACP Legal Defense Fund.
Concerning mental health issues, John Foy condemns the promises the city claims to help. "They talking the talk about providing support services, about building out a network of support for people who are in need of mental health treatment. Yet the NYPD cannot only deny you mental health treatment, they can deny you your life and the city will not be accountable for it," he said.
Mrs. Bah said that her son was not plagued with depression or anxiety before. "My son, he never had mental issue before the garbage in here. Between the jobs and going to school." To her, all those with mental illnesses should be treated like the human beings that they are, and not just thrown aside by the city. "I want to see equal justice, the same way they punish individuals if they kill cops, I want them to do the same thing if a cop kills an individual. They covered up my son's case, they covered up every evidence. They should change the system completely, let them give us justice. My son didn't deserve to die like this."