Red carpet moments at the latest Urbanworld Film Fest
NADINE MATTHEWS | 9/27/2018, 2:26 p.m.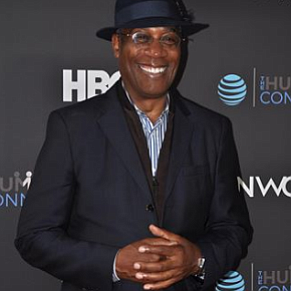 One of the fun parts of film festivals is being able to see up-and-coming film talent, both behind and in front of the camera, make their way down the red carpet. It's also great to see some of the legends who come out in support of that new talent. Here are some of the people who graced the red carpet at the latest Urbanworld.
Stacey Spikes
Stacey Spikes founded the Urbanworld Film Festival 22 years ago while an executive at famed Miramax films. Noticing that Black films weren't being included in mainstream film festivals, he launched Urbanworld. At a screening later in the festival he noted that the director of this year's closing night film, "The Hate U Give," was also the director of the film they screened at the very first Urbanworld Film Festival, "Soul Food."
Spikes soon went on to create Movie Pass as well, which despite hitting some rough spots, has grown exponentially in popularity over the past few years. Soft-spoken and donning wire-rimmed glasses, Spikes comes off as just the type of guy who would invent a movie subscription service. He stated, "It's been such an honor doing Urbanworld for 22 years I can't believe it. You don't think it'll end but you also don't think it'll go and do what it's done."
Speaking of Movie Pass, he said, "Movie Pass was something we worked on to benefit the larger community and it grew out of Urbanworld. It's great that the concept was able to get out there and it will have a lasting effect on how we see movie-going in terms of changing the business model."
Joe Morton, actor
Morton, just off a five year run on Shonda Rhimes' "Scandal," is already in another series; he stars in the CBS new comedy drama "God Friended Me," which premieres Sept. 30. Morton wasn't at Urbanworld to promote his show nor was he in any of the projects being screened at the festival. The legendary actor was there solely to support his daughter. He explained, "My daughter is one of the directors of the festival. She is one of the people who put all of this together. I am very proud of her. She's been doing this for a number of years, so I am here to support her and I'm here to support the festival in general." Morton went on to talk about the significance of the types of projects that are included in the slate at Urbanworld. "It's important," he said, "that we tell stories that other people don't tell. It's important that we tell stories beyond equal rights and civil rights and slavery. We have much larger lives than that."
"Jitters" director Otoja Abit
Nigerian-American actor Otoja Abit has appeared in "The Defenders," "Blacklist," the feature "Stonewall," in which he played pioneering LGBT activist Marsha P. Johnson, and a number of other series. He has now written and directed his own short film, "Jitters," which screened at Urbanworld this year. It details a man about to get married who is having second thoughts on his wedding day even as he is about to walk down the aisle. Abit managed to get MSNBC political journalist Joe Scarborough and actor Chris Noth ("Sex and the City," "The Good Wife") on as producers of "Jitters." Even with all the clout that Noth and Scarborough had, they weren't the ones whose opinions he first sought. Abit explained, "I went to my core group of friends first because I wanted to make sure it was good enough for my friends before I went to the big guys." "Jitters" went on to win the prize for Best Short Film.