What Kavanaugh's confirmation could mean for immigrants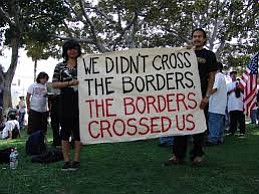 This Thursday, Sept. 27, 2018, many around the U.S., and indeed globally, will be watching to see and hear directly from Professor Christine Margaret Blasey Ford during her first public senate hearing about the alleged sexual assault she suffered as a high school teenager at the hands of Donald Trump's Supreme Court nominee, Judge Brett Kavanaugh.
Although the "she said, he said" hearing seems moot because most GOP senators on the Judiciary Committee are set to approve Kavanaugh, despite what Blasey Ford might say to them, the bigger threat for me is not the judge's alleged sexual misconduct 35 years ago, but the civil rights and immigration implications of his confirmation.
With the Trump administration's laser focus on limiting all forms of immigration and boosting deportation, Kavanaugh's lifetime appointment to the Supreme Court could mean many immigration cases appearing before him could end up on the losing end of the spectrum and other challenged cases could be rolled back.
Kavanaugh's rulings to date do not auger well for immigrants. In 2008, Kavanaugh sided against undocumented immigrant workers in a case involving the right of employees to unionize.
Kavanaugh argued at the time that "an illegal immigrant worker is not an 'employee' under the National Labor Relations Board for the simple reason that, ever since 1986, an 'illegal immigrant' worker is not a lawful 'employee' in the United States."
The judge also dissented from a majority opinion that allowed a 17-year-old immigrant girl to be released from a federal detention facility to have an abortion. The teenager was an undocumented immigrant from Central America. Kavanaugh's dissenting opinion on the case argued that the decision was "ultimately based on a constitutional principle as novel as it is wrong: a new right for unlawful immigrant minors in U.S. government detention to obtain immediate abortion on demand, thereby barring any government efforts to expeditiously transfer the minors to their immigration sponsors before they make that momentous life decision."
He added, "The majority's decision represents a radical extension of the Supreme Court's abortion jurisprudence."
Fast track to 2018 and the many immigration challenges that could come before Kavanaugh at the Supreme Court. These cases could include any further challenge to DACA, the Obama-era Deferred Action for Childhood Arrivals program that affects some million or more young immigrants, including those who are currently in DACA status and those who were not able to apply after Trump canceled the program.
The cases could also include any challenge to the administration's move to pull out of a 1997 federal court agreement known as the Flores Settlement, under which the government agreed not to hold immigrant children in detention for prolonged periods.
As I wrote last week, the administration now wants to change existing rules in a way that would allow officials to hold parents and children together in facilities until they are either granted asylum or denied and deported.
Other cases might include challenges to the administration's decision to end Temporary Protected Status for many, including Haitians and Hondurans; the administration's restrictions on asylum and refugee claims; the decision to block immigrants who have accepted almost any public assistance from becoming U.S. legal residents and citizens; and the administration's increased denial of U.S. passports and stripping of U.S. citizenship from individuals born near the southern U.S. border who have been unable to provide documentation that their mothers were in fact inside the U.S. during the birth.
There are several other cases that could end up before Kavanaugh and the Supreme Court, and it is frightening to know that he will likely tilt the scales of justice in favor of the Trump gang, giving "we the people," no real option but to suck the salt being pushed down our throats by this xenophobic administration.
That to me is the real reason Kavanaugh should not be confirmed.
The writer is CMO at Hard Beat Communications, Inc., which owns the brands NewsAmericasNow, CaribPRWire and InvestCaribbeanNow.