Open Letter to the Congressional Black Caucus re: U.S. attacks on Venezuela
Joan P. Gibbs, Esq. | 4/4/2019, 1:37 p.m.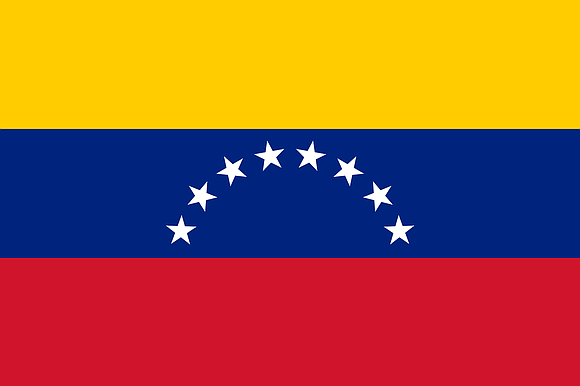 Further, the Trump administration has resorted to a variety of destabilizing tactics and actions against Venezuela in the hope of fostering a coup in the country. These tacticsand actions, as previously mentioned, include the imposition of the severe economic sanctions on Venezuela that have reportedly cost Venezuela over $30 billion; endorsing, advising and otherwise supporting Guaidó's claim to the presidency, and attempting to launch a "humanitarian intervention" from the boarder of Colombia that was opposed by the Red Cross and others.
Maduro, not Guaidó, is the legitimate president of Venezuela. In the last election in Venezuela, in 2018, Maduro won over 60 percent of the vote. In addition, Maduro is recognized by 141 countries, among them most African and Caribbean nations, while Guaidó is recognized by only 48 countries. The Trump administration, in light of its widespread, direct and indirect attempts to prevent or suppress African-Americans and other people of color from voting and the alleged interference in the election by foreign countries and entities favoring Trump, is hardly in the position to criticize electoral outcomes of any foreign nation, including Venezuela. See, for example, the how this was explained by Carol Anderson in her book, "One Person, No Vote: How Voter Suppression is Destroying Our Democracy" (Bloomsbury Publishing 2018). We urge the members of the CBC to speak out against the Trump administration's support of Guaidó, and to instead support Venezuela's democratically president, Nicolás Maduro.
In conclusion, we ask that the members of CBC do the following:
1) Raise your voices in unity with organizations and activists opposing the Trump administration's efforts to topple the existing Venezuelan government led by President Maduro by unlawfully and illegally militarily intervening in Venezuela and to halt its destabilizing tactics and actions.
2) Hold Town Hall meetings to discuss the issues raised in this letter with your constituents.
3) Send CBC fact-finding delegations to Venezuela to look into the issues raised in this letter.
Respectfully,
Joan P. Gibbs, Esq.
Brooklyn, New York
Joanpgibbs2012@gmail.com
Rosemari Mealy JD, Ph.D.
Brooklyn, New York
Diasporatravels2020@gmail.com