A Soulful Music Celebration at Aaron Davis Hall, April 6
NADINE MATTHEWS | 4/4/2019, 3:52 p.m.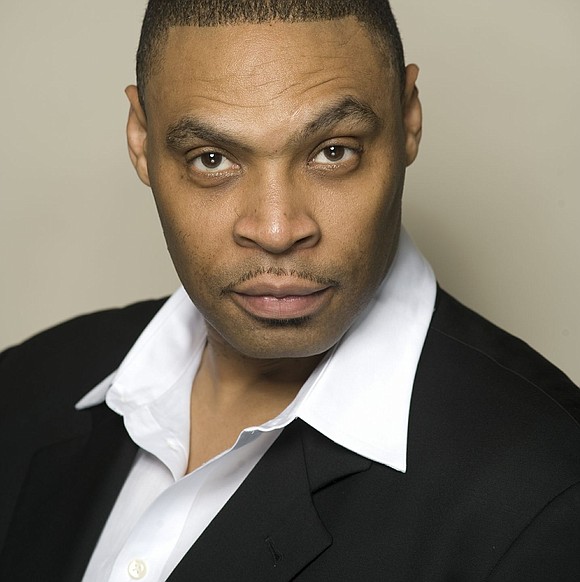 A surprise conversation after church for globe-trotting singer Marvin Lowe brought home to him the importance of staging A Soulful Music Celebration right here in New York City. He remembers, "A dear friend of mine came up to me and said 'Marvin, you're always traveling, and you go all over the world and sing these spirituals for everybody else and you come back and tell us how wonderful it is. Have you thought about doing something like this for us?"
Lowe was at first taken aback by the question, but it soon dawned on him that his friend was right. He could put together his own show for his fellow countrymen. "I looked at her," he recalled, "And I said, 'That's true!'" Still, Lowe, pondering the enormity of the task, hesitated. His friend reassured him. "You just get the singers and let me know when you're ready. I'll take care of the rest!"
From that simple conversation came the spirit-stirring A Soulful Music Celebration. Coming up at Aaron Davis Hall April 6 at 6:30p.m., it will be the second year of this concert. More than just a lineup of knock your socks off singers, A Soulful Music Celebration takes audiences on a musical tour of American history through gospel, blues, jazz, Negro spirituals, and for the first time, African drum songs. Featured singers include Lowe himself, Brandi Sutton, Lucia Bradford, Samuel McKelton, La Frederick Coaxner and Voices from Harlem. They will offer new takes on songs such as "Lord, How Come Me Here," "Hold on Just a Little While Longer," and from the Broadway show, "Ragtime", "Make Them Hear You."
Like any great tour, A Soulful Music Celebration also has its own tour guide, esteemed actress and director Barbara Montgomery. Montgomery has delighted audiences with her roles as Casietta Hetebrink on the sitcom "Amen," Mrs. Conley in Disney's made for television musical film "Polly," and as Miss Eva Turner on "The Women of Brewster Place," among many other credits.
After experiencing A Soulful Music Celebration last year, she was compelled to approach Lowe, a friend of hers since the '80s. "It so impacted me when I saw it!" she remembers. "I mean I knew Marvin would do a good job but it was so incredibly well done and felt so good! It was just wonderful and now I get to be a part of it!"
As narrator, Montgomery will provide context and background to all the action. "I explain what happened after Emancipation, I talk about the spiritual, which is the only American folk music, and how it moved and influenced culture. I talk about what is the sense of African musical life in the world."
On his travels performing in Israel, Germany, Switzerland, Austria and many other countries, Lowe would be approached by attendees of all ethnicities. "They told me they would get chills and they didn't know what it was. They would say to me, 'You made me cry and I don't know why.'" Lowe speculates, it is very much rooted in the realm of the spiritual. "I truly believe that my voice is not my instrument. It's an instrument that was given to me by God."