After 51 years, fair housing still an unfinished journey
Charlene Crowell, NNPA Newswire Contributor | 4/8/2019, 5:21 p.m.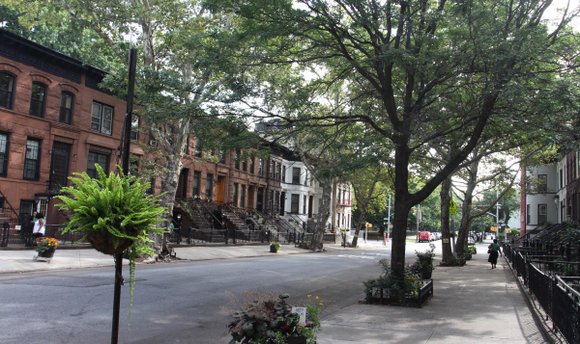 "In 2017, HUD had 895 cases that became aged during that same year, and it had 941 cases that were already considered aged at the beginning of the fiscal year," noted Hill. "During that same time period, Fair Housing Assistance Program agencies had 3,994 cases that became aged and 1,393 cases that were already considered aged at the beginning of the fiscal year."
"Practically, what this means for groups like the Fair Housing Action Center," continued Hall, "is a delay in making victims of discrimination whole, and a delay in correction of housing providers' discriminatory behavior."
Speaking on behalf of the Zillow Group, Dr. Skylar Olsen, its Director of Economic Research cited additional data that underscored racial disparities and problems that continue with access to credit.
"Homeownership is a key tool for building wealth, and more than half the overall wealth held by American households is represented by their primary residence," said Olsen. "But access to homeownership is not shared equally. In 1900, the gap between black and white homeownership rate was 27.6 percentage points. Today it is 30.3 percentage points."
Further according to Olsen, the Home Mortgage Disclosure Act (HMDA) shows that "black borrowers are denied for conventional home loans 2.5 times more often than white borrowers."
Even among renters, Skylar noted racial disparities in major metro areas like Atlanta, Detroit, Houston and Oakland, California adding, "local establishments and amenities including banks, health institutions and recreational facilities are less prevalent in communities of color than white communities."
Debby Goldberg, Vice President of Housing Policy and Special Project with the National Fair Housing Alliance (NFHA) was also a panelist.
"Not all neighborhoods were created the same," testified Goldberg. "The long history of housing discrimination and segregation in the U.S. has created neighborhoods that are unequal in their access to opportunities. They are not unequal because of the people who live there. They are unequal because of a series of public and private institutionalized practices that orchestrated a system of American apartheid in our neighborhoods and communities, placing us in separate and unequal spaces."
Goldberg also stated that racial discrimination included consumers of color with varying incomes.
"While many low-income communities, no matter their racial composition, suffer from disinvestment and lack of resources, even wealthier, high-earning communities of color have fewer bank branches, grocery stores, healthy environments, and affordable credit than poorer white areas."
Ms. Goldberg also posed a core question that was as basic as it was direct.
"How do we ensure that future generations of all backgrounds live in neighborhoods rich with opportunity?" said Goldberg. "Fair housing. Fair housing can ultimately dismantle the housing discrimination and segregation that caused these inequities in the first place."
Charlene Crowell is the Center for Responsible Lending's Deputy Communications Director. She can be reached at Charlene.crowell@responsiblelending.org.