The fight for equal pay, gender parity heats up
Gender activists and other advocates battle to close the gap
Barrington M. Salmon, Contributing Writer, Black Press USA | 4/9/2019, 11 a.m.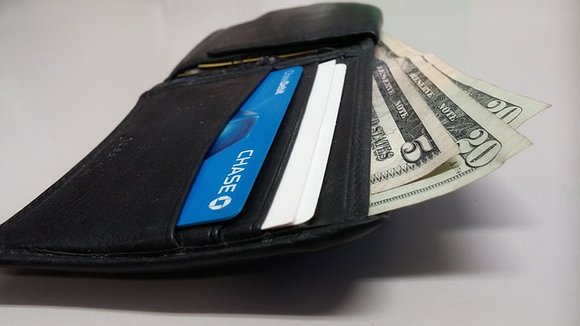 Despite the United States touting itself as the bastion of freedom and equality, women in this country – despite comprising 50.8 percent of the population – have always found themselves in the position of having to fight for salary and wages comparable to men.
A range of studies show some progress, but stubborn racial and gender wage gaps persist in the United States. Often, researchers point to disparities in education, the fact that many African-American women and other women of color are clustered at the lower end of the pay scale and that the minimum wage hasn't been increased since 2007 as factors contributing to the wage gap. But what's often downplayed or ignored is the racism and sexism that's also at play.
Black women sit at the nexus of race and gender and are buffeted by the twin spectres of these "isms", and struggle upstream against a current of prejudice and bias which is compounded by gender and race. This intersectional discrimination exacerbates those gender and race gaps, stymies Black women's ability to access educational opportunities, and has a pervasive and corrosive impact on their careers and career advancement, experts say.
The wage gap has real-world consequences.
Dr. Avis Jones-DeWeever said that over their lifetimes, Black women stand to lose between $800,000 and $1 million because of these disparities.
"While the gender pay gap is an issue for all women, it is an especially wicked problem for black women,"said Dr. Jones-DeWeever, a women's empowerment expert, international speaker and diversity consultant. "Black women are already economically disadvantaged and face double discrimination within the workforce. The additional burden of a 38 percent pay gap exacerbates the black wealth gap in America. It's such an engrained problem. The typical Black woman will lose more than $800,000 over her lifetime, and in DC, the inequality means that Black women could lose more than $1 million."
"A black woman has to earn a B.A. to earn what a white man with a GED would earn. It's huge and really hardwired into the system," continued Dr. Jones-DeWeever, who, among her many portfolios, mentors and instructs black women on how to navigate the shoals of business and achieve career and financial success. "It's devastating because with Black college-educated women making as much as 30 percent less than their white male counterparts, that's a huge disadvantage. That means not being able to put food on the table, buy clothes for your children, not being able to have a better quality of life or diverting money to wealth-building."
According to the National Partnership for Women and Families (NPWF), median wages for black women in the United States are $36,227 per year, compared to median wages of $57,925 annually for white, non-Hispanic men. This amounts to a difference of $21,698 each year. In that same report, NPWF also highlighted that if the wage gap were eliminated, on average, a black woman working full time, year-round would have enough money for:
Two and a half years of child care
Nearly 2.5 additional years of tuition and fees for a four-year public university, or the full cost of tuition and fees for a two-year community college