2020 is closer than you may think
Christina Greer Ph.D. | 4/11/2019, 12:33 p.m.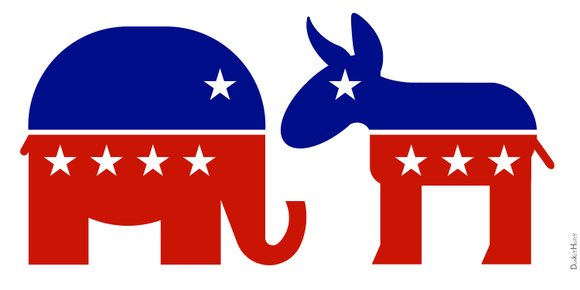 I know it may be hard to believe, but it is time to start thinking about the 2020 elections. The Rev. Al Sharpton recently hosted his annual National Action Network Conference, which many pundits rightly relabeled as the Sharpton Primary. The conference was a who's who of Democratic candidates, emerging leaders and powerful voices in the Democratic Party. Popular politicos such as Stacey Abrams and Alexandria Ocasio-Cortez gave rousing speeches, Mayor Bill de Blasio made an appearance in between his trips to Iowa, New Hampshire and Nevada, and thought leaders such as Valerie Jarrett discussed her new book and future projects. Media outlets were present to document the progressive policy positions of Bernie, Beto and Buttigieg, as well as Kamala, Corey, Kirsten, Klobuchar and more.
The Sheraton last week was where every serious Democratic contender came to make their case for 2020. As Democrats have almost 20 candidates to choose from, it is not too early to start thinking about the 2020 election and the candidate who best represents your interests and policy positions.
Unfortunately, far too many voters wait until the November of a presidential election year to pay attention to the candidates in the race. Most people incorrectly assume that the general election is where the action takes place. However, if you are a Democratic voter, the primary elections are the main event. It is the primary where you select and vote for the candidate who best represents your needs and wants.
At first glance, many of the candidates may seem like they represent the same policies and will have similar agendas if successfully elected. However, it is imperative to do a little more research and dig a little deeper. Several candidates are newly "progressives." Some have had pretty centrist or slightly conservative positions when analyzing their stances on the role of police, social welfare, education, the environment and health care, to name just a few issues. How does each candidate plan to handle immigration, undocumented families who are already living and working in our communities, the growth of detention centers, and our relationships with the nations where many of the immigrants have fled? The nuance of these opinions are important for us to research and better understand. Some candidates have not articulated clear positions on several topics. Therefore, this is the time to pay attention to see which candidate has actually thought about the complex issues and can move beyond the rhetoric of simply beating the president.
We are responsible for the democracy we would like to see. It is only with our participation that we can keep candidates "honest" and working on our behalf. The 2020 election may be the most important of our lifetime and we cannot sit on the sidelines and allow others to decide who will lead our nation.
Christina Greer, Ph.D., is an associate professor at Fordham University, the author of "Black Ethnics: Race, Immigration, and the Pursuit of the American Dream" and the co-host of the new podcast FAQ-NYC.