Community Calendar: April 11- April 17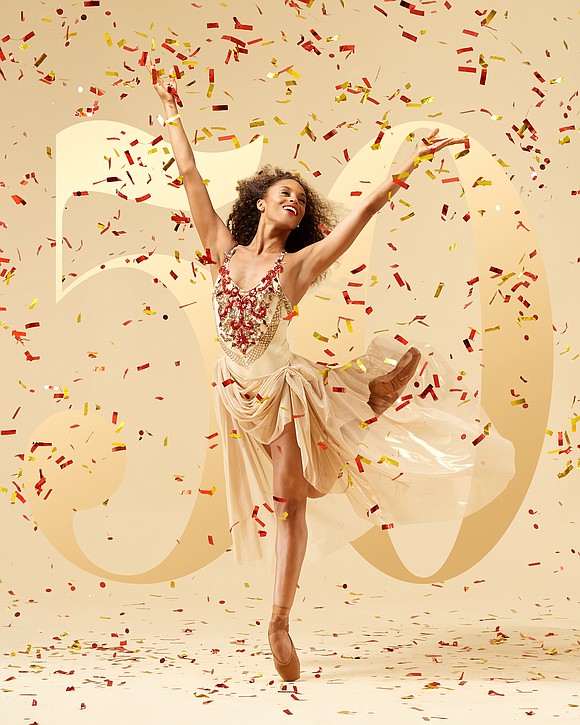 Carnegie Hall presents Deva Mahal with her debut album, "Run Deep," Saturday, April 13 at 10 p.m. in this one-night-only performance with inspiration from generations of female vocalists and songwriters, including special guests Meshell Ndegeocello and the Resistance Revival Chorus. Doors open at 9 p.m.  The first 200 concertgoers receive a free drink. Call Carnegie Charge and mention code WTG31206 at 212-747-7800.
DANCE
For 50 years, Dance Theatre of Harlem has inspired the world with a revolutionary vision of a multiethnic ballet company. Co-founded by the great Arthur Mitchell and Karel Shook, the company performs groundbreaking works with power and grace. Following Arthur Mitchell's sudden passing in September, the company dedicates the 50th anniversary season to him, his life and legacy. The Company's New York season at City Center runs April 10-13. Join the celebration! For more information, visit www.danctheatreofharlem.org.
FILM
"Amazing Grace." The "Queen Of Soul" Aretha Franklin in all of her glory, captured in this historic film documentary is now in theaters for the world to witness. The historic live recording was filmed at The New Bethel Church in Watts Los Angeles, in 1972.
COMMUNITY
"Back2Basics (a radio & podcast) presents High Hopes: A Community Conversation" with Nayaba Arinde, Saturday, April 13, 2019. A Town Hall on Specialized Schools "Access Denied Or Change Needed?" Invited speakers: NYS Assemblyman Charles Barron, NYC Councilwoman Inez Barron, Sam Adewumi-educator, NYC Councilwoman Adrienne Adams, Omawale Clay/December12 Movement. Sista's Place, 456 Nostrand Ave., Brooklyn. For more information, 718-398-1766 or visit www.D12m.com.
"Black Vegfest Co Op City The Wholistic Health & Wellness Fair" featuring demonstrations, information, advices, testimonials, entertainment, prizes, nutritious refreshments. "Food Inc." a Robert Kenner Film. Free Admission. Saturday, April 13, 2019, from 12 p.m.-5 p.m. Bartow Community Center in Co-Op City, 2049 Bartow Avenue, Room 31, Bronx. For more information, visit: www.blackvegfest.org.
Christian Cultural Center's 2019 "Lent Experience Observance" started on Ash Wednesday and ends Resurrection Sunday, April 21, 2019. There is still time to join the observance under the direction of renowned Pastor A.R. Bernard.  The public is welcome to visit their internet campus to join Tuesday Night Prayer Services streaming live every Tuesday during the Lent Season from their Brooklyn Campus from 7 p.m.–9 p.m., Tuesday, April 16. Continue the journey of spiritual renewal. For more information, contact CCC Guest Services Christian Cultural Center 718-306-1000; or email Registration@cccinfo.org.
Listen to Imhotep Gary Byrd's "Express Yourself," Sunday evenings from 7 p.m. to 9 p.m. and simulcast over WLIB 1190AM. The full show can also be heard on HD radio at WBLS-HD2 and at WBLS.com, WLIB.com and NextRadio. IGB's "Beat Experience" is heard Fridays 7 p.m. to 10 p.m. Archived online at www.wbai.org. For bookings or to reach us about your GBEvent or for comments, email co-editor Nyerere, nyerere1@aol.com, find us at Imhotep Gary Byrd on Facebook or call 212-592-3279.