Dancers Linda Celeste Sims, Glenn Sims to bring new addition to Ailey family
Zita Allen | 4/11/2019, 3:46 p.m.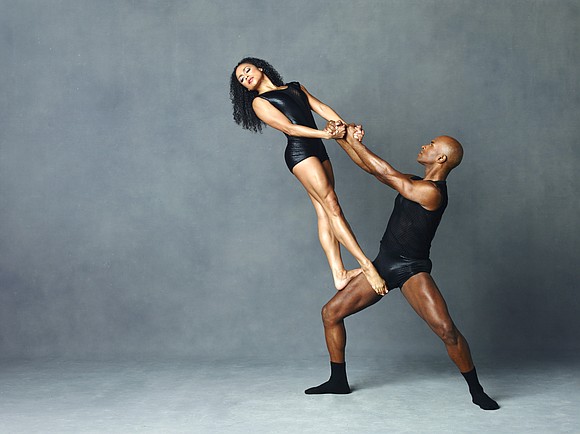 Of course, dancers with major companies, like NYCB or AAADT, are lucky. Linda says, "That day when I told Masazumi Chaya, the company's associate artistic director—Robert Battle was told later the next day because it was hard to reach him—well, the way we were both embraced was a beautiful thing. They were so happy that we were pregnant." Chaya was so excited he pushed aside a casting sheet for upcoming performances that would inevitably mean hours of work and embraced the couple saying he wondered what took them so long. Robert Battle told the Amsterdam News, "We're all so thrilled for Glenn and Linda as they take this new journey into parenthood, and we can't wait to meet the newest addition to the Ailey family."
Both say they have heard of dancers who were not as fortunate. Both have heard from older dancers from another generation and dancers with other companies how they wish they had been able to have both children and a career. Linda knows she's blessed, "Dancers shouldn't be ditched just because they want to have a child. I'm hoping we can change that culture in the dance world, for all women, but especially for dancers of color. I'm the only woman of color who has had a two-decade long career. I'm lucky. But, I want the way I'm being treated by the Ailey Company to set an example for other companies." With any luck it will.